Description
SJC18 Amazon
2100 University Ave, East Palo Alto, CA 94303
First floor (Room 1.401)
Advancing Women in Product is teaming up with AWS to bring you a panel on what every product manager, entrepreneur or business leader needs to know to march into the world of applied AI. Modern AI techniques are notoriously data hungry. In such a landscape, product leaders that find unique and effective ways to leverage their data lakes to train their models will be able to differentiate their products and deliver stellar customers experiences.
Join us as our panelists share their experiences on how they've successfully addressed their customer's needs by building AI into their product lines. Our panelists will cover how they identified that AI was the correct solution, what every product leader should know about building out a solution that requires AI and how they leveraged the vast quantities of data their company was storing to train and deliver these solutions.
Speakers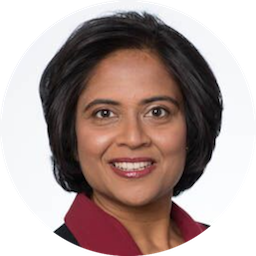 Vidya Raman, Venture Investor, and former Director of Product Management at Cloudera

Together with rockstar product teams, Vidya has built and grown enterprise software businesses as a product leader in Telecom, Healthcare, Energy, and IoT. Most recently, she led product management for Cloudera's AI platform, where she was responsible for making AI at scale a reality for customers spanning industries such as autonomous driving, pharma, banking, and government. Prior experience includes eMeter (Sequoia-funded, acquired by Siemens), Silver Spring (Kleiner funded and IPO exit), and Medtronic (healthcare). She is currently an early-stage venture investor.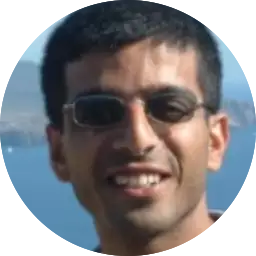 Kalyan Krishnamani currently works as a Senior Engineer with Nvidia Corporation, in Santa Clara, CA., where he is busy with formal verification of the latest and the greatest Nvidia GPUs. Previously he was a Computer Scientist with INRIA, Paris, working on distributed computing as well as formal verification techniques for safety-critical software. He is fond of distributed and web-scale technologies, algorithms, mathematics and loves teaching and learning. His interests span a wide variety of subjects revolving around technology, society and economics.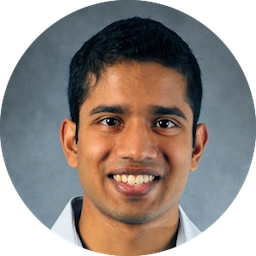 Vibin Kundukulam, Senior Product Manager at Alexa
Vibin is a senior product manager at Amazon Alexa, where he owns product development for some of Alexa's most popular features - timers and alarms. Prior to Alexa, Vibin led growth at Amazon Education and helped launch McKinsey Academy, a leadership development program for mid-level professionals. He also worked as a consultant at McKinsey, advising the C-Suite of F500 companies on issues ranging from technology to operations.
Moderator
Siobhan Neilland, Sr. Client Lead -Technical Recruiter Prime Now Technology Group
Siobhan Neilland is a Fortune 500 Staffing Technology Consultant, social entrepreneur, and UN delegate, Siobhan Neilland is dedicated to being a catalyst for global, social change. As an organizational staffing consultant for Fortune 500 companies such as Amazon, Google, Oracle, and Visa, Siobhan builds the teams these global corporations need to be successful. Under her firm, SER Consulting, Siobhan consults for Amazon's product divisions responsible for the newest emerging technologies, with diversity and STEM hiring as her main focuses
6:00 - 6:30 pm: Registration & AWIP Welcome
6:30 - 7:15 pm: Panel Discussion
7:15 - 7:30 pm: Q&A
7:30 - 8:00 pm: Networking & Close
Thanks to Our Sponsor AWS!