Description
Join us for a conversation on evolving design systems to be inclusive, accessible, and empowering for all users and cross-functional teams. Understanding and appreciation for accessibility and inclusion can vary wildly from team to team.
__
AGENDA
6:00 - 6:30 Check-in & Networking. Food & Drinks will be provided
6:30 - 6:55 Talk: Raising the bar of your design system - Jen Kozensky Devins, Google
6:55 - 8:00 Talk: Design Systems for All Users & Situations - Linzi Berry, Lyft
Activity: Partnered work led by Linzi Berry
8:00 - 8:30 Talk: Falling Into the Pit of Success - Nate Whitson, Linkedin
8:30 - 9:00 More Networking
__
WHAT'S IN IT FOR YOU?
We will open the evening with two talks discussing methods and learnings on how to go about designing accessible systems.
The session will then move to partnered work led by Linzi Berry, Design Systems Lead at Lyft. Various accessibility scenarios are put up on a slide. We will pair into teams. Each pair must practice working through these scenarios while analyzing an app on accessibility mode. The group will come back together and discuss their challenges as well as lessons learned. After the partnered work, we will continue the event with another talk falling into the pit of success.
___
ABOUT THE SPEAKERS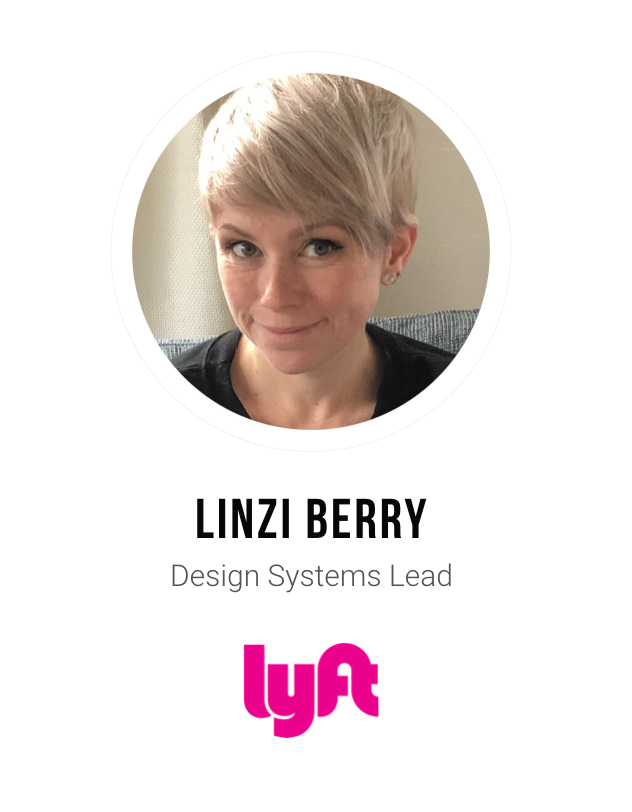 Linzi Berry - Design Systems Lead, Lyft
Linzi Berry is a product designer living on the outskirts of Oakland. Linzi currently leads the Design Systems team at Lyft, who are responsible for building, maintaining and supporting 'Lyft Product Language' which spans across mobile and web. Previously she designed digital branding and systems agency side for 7+ years for brands like Tesla, SpaceX, Hennessy, Audemars Piguet, and Fitbit. Dedicated to giving back to the digital design community that taught her, Linzi shares her detailed thoughts on the Medium Tap to Dismiss.



Nate Whitson - Sr. Principal Designer, LinkedIn
Nate works as a Sr. Principal Designer at LinkedIn. He's been with the company for over 6 years where he helped build out Art Deco, LinkedIn's current-gen system supporting Android, iOS and Web. Nate has designed icon systems, built custom translation tools to test design concepts in different languages, crafted accessibility checklists and training, and served as creative director for systems-led product rebranding at scale.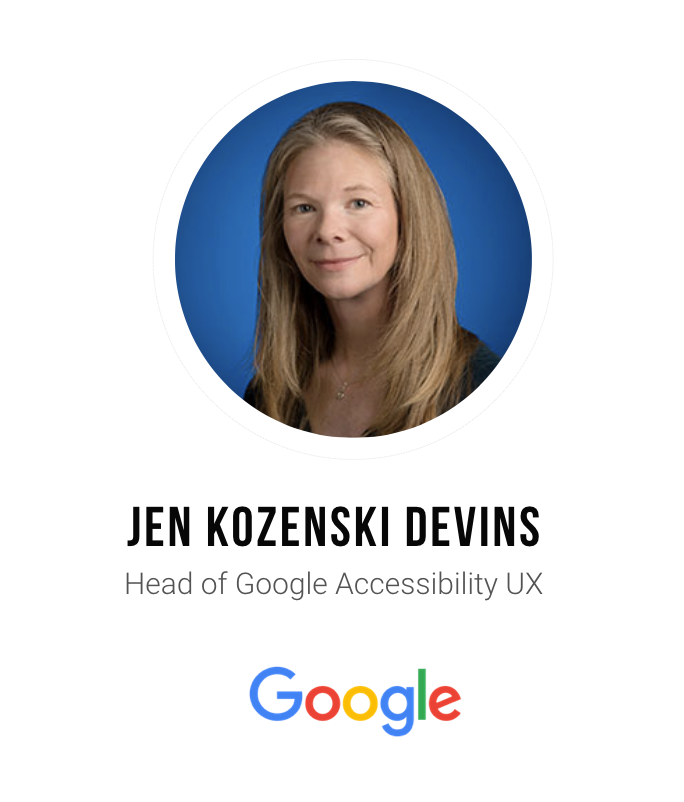 Jen Kozenski Devins - Head of Google Accessibility UX, Google
Jen has been a UX Designer for 20 years and over time found herself immersed in the world of inclusive design and accessibility. Her goal is to learn from users and educate product teams on ways to make products more inclusive. During her career at Google, Jen was a design manager on products such as Search, Google Analytics, and G Suite and is now the Head of Google Accessibility UX. Before Google, she worked on the main shopping experience at eBay.
___
Accessibility needs
Our community is diverse and inclusive and we welcome all the voices. Please contact us if you have any accessibility needs. We'll do our best to accommodate your requests.
Please bring your ID
All attendees need to present a valid ID to join us. We will serve both alcohol and non-alcoholic drinks. Alcoholic beverages can be provided only to 21+
Refunds Policy
All tickets are final sale. However, if you can no longer make it to the event, you may transfer your ticket to someone else, or use the credit to attend one of our events in the future. Keep an eye on our website www.rethinkhq.com for next events, and contact us if you can no longer make it to this event.
Be advised that this event will be filmed and photographed. By entering the event space, you consent to be filmed and photographed and to any use in any and all media.
___
Special thanks to our partner for this event, Slack