Building a Successful Business: Lessons from John Suh, CEO of LegalZoom and Serial Entrepreneur

Thursday, July 28, 2011 from 11:00 AM to 12:00 PM (PDT)
Event Details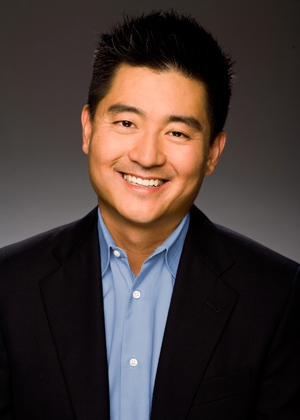 In this very special CredibilityLIVE event, serial Entrepreneur John Suh (CEO of LegalZoom) to discuss what it takes to grow a successful business.    
During this one hour event, Suh, a veteran entrepreneur with extensive experience in the Internet space will be answering questions such as:  
How should an entrepreneur define success? 
What inspires great business ideas?
How do you surround yourself with great people?
Where should entrepreneurs be looking for the next *big* idea? 
What are the keys to building a successful business? 
As well as other interesting questions taken directly from the live Internet audience.
Getting involved is easy...  It's free to register for this online event here on EventBrite and you can learn more about the CredibilityLIVE series of events at: CredibilityLIVE.com.
More about John:

John Suh is a serial Internet entrepreneur with deep experience across the B2B and B2C space.  He has taken multiple businesses from start-up to $20M+ in revenues, and has also helped existing companies grow to $100M+ in revenues.  
John is CEO of LegalZoom, whose mission is to be the first place small businesses and families turn to for high quality solutions to common legal needs.   Over the last ten years, LegalZoom's customer centric approach and 94% referral rate has helped it quickly grow into the most recognized brand in the legal industry. LegalZoom employs over 500 people in Glendale and Austin, while working with hundreds of lawyers through its legal plan offering. 
John previously served as CEO of StudioDirect, the Internet division of publicly traded global supply chain leader, Li and Fung.  He also served as co-founder/CEO of Castling Group, helping offline companies create their Internet divisions, launching category leaders such as jcrew.com and hifi.com.  John received his B.A. in Organizational Behavior and Public Policy from Harvard College, and received his MBA as a Baker Scholar at Harvard Business School.
Have questions about Building a Successful Business: Lessons from John Suh, CEO of LegalZoom and Serial Entrepreneur ?
Contact Dun & Bradstreet
Organizer
Dun & Bradstreet is the leading provider of credit building and credibility solutions for emerging businesses. While our ideas are novel and our company is innovative, our roots are steeped in tradition, woven into the fiber of corporate America and a credit reporting industry dating back to 1837.
Dun & Bradstreet provides the only real business credit monitoring solution available to companies looking to monitor and impact their own business credit profile. Our leading credit monitoring products are used by hundreds of thousands of companies interested in helping protect their business reputation. Dun & Bradstreet additionally offers solutions that help businesses gauge their potential business risk by tracking the credit and creditworthiness of the companies with which they do business.
Our business credit products feature the Dun & Bradstreet D-U-N-S® Number, a unique nine-digit identification sequence used by the world's most influential standards-setting organizations and recognized, recommended and often required by global corporations, governments, industry and trade associations. Many of our products include Dun & Bradstreet's proprietary set of key ratings including the PAYDEX® Score, a predictive indicator for paying bills on time; the Financial Stress Score, an indicator of financial stress in the next 12 months; and the Credit Limit Recommendation, which provides guidelines for extending business credit and an overall Dun & Bradstreet Rating which addresses the overall assessment of a business.