Building a Successful Business: From Seed to Startup to Success

Wednesday, July 20, 2016 from 6:30 PM to 8:30 PM (PDT)
Event Details
P R E S E N T S

Building a Successful Business:
From Seed to Startup to Success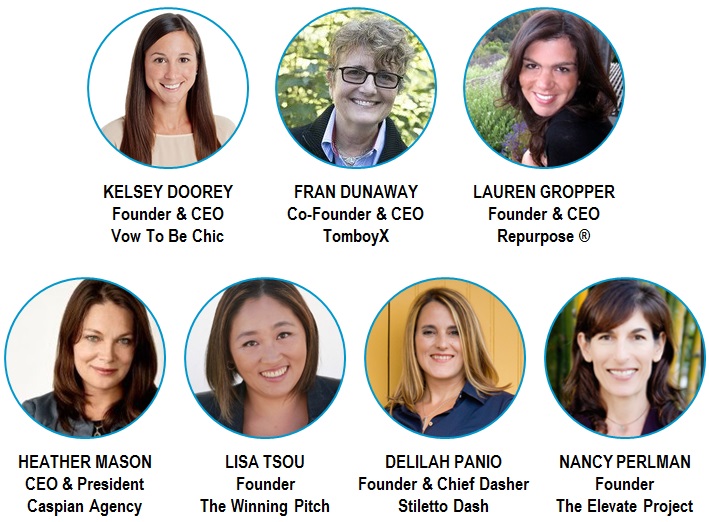 Meet three amazing women entrepreneurs who were finalists in past Women Founders Network Fast Pitch competitions and are achieving new heights of success! They each have great stories to share about critical points along their journeys, and how they overcame challenges and created opportunities.
Heather Mason, CEO and President of Caspian Agency, will be our MC and share her secrets of how to project confidence and present your best self as an integral part of successfully pitching your business to others.

We'll wrap up the program with a panel of women who lead organizations focused on entrepreneurs - find out how they can help you succeed!
When:
Wednesday, July 20, 2016
6:30-8:30pm

Where:
Cross Campus
929 Colorado Avenue
Santa Monica, CA 90401
PARKING ON-SITE

AGENDA:
6:30-7:00  Check-in and Networking
7:00-7:10  Opening remarks, Heather Mason - Projecting Confidence

"TED-style" presentations:
7:10-7:20  Fran Dunaway, Co-Founder & CEO, TomboyX
7:20-7:30  Lauren Gropper, Founder & CEO, Repurpose®
7:30-7:40  Kelsey Doorey, Founder & CEO, Vow To Be Chic

Panel: Power of Networking for Women Entrepreneurs
7:45-8:30  Moderated panel discussion / Closing Remarks

Appetizers & beverages will be served
>> Learn more about the 2016 WFN Fast Pitch competition here.
     Winner awarded $30,000 cash!

---
"TED-style" Speakers: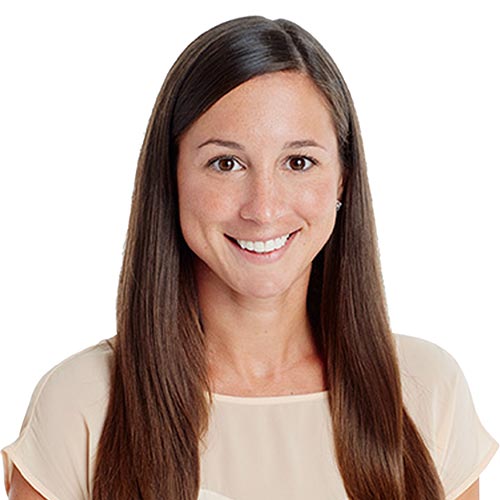 KELSEY DOOREY
Founder & CEO, Vow To Be Chic
Kelsey Doorey is the Founder and CEO of Vow To Be Chic, the first company to offer designer bridesmaid dress rentals. Vow brings cost savings and convenience to the bridesmaid experience, bringing an age-old tradition into the 21st century. Being a bridesmaid is an expensive honor. Vow is here to help.
Kelsey has an MBA from UCLA Anderson and a BA from Columbia University. Prior to Vow, she worked as a management consultant for four years before following her passion to the retail industry. In retail, Kelsey has worked at RentTheRunway, Bloomingdale's, Michael Kors, and BCBGMaxAzria.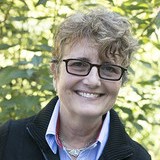 FRAN DUNAWAY
Co-Founder & CEO, TomboyX

Fran Dunaway is the co-visionary and head task master for TomboyX. We are on a mission to empower women – from the clothes women choose to wear, to the causes they support and the amazing things they accomplish. We believe that there is a little Tomboy in every woman, and our products are a means of embracing that truth and honoring that spirit; providing clothing that helps women feel comfortable in their own skin.
Formerly a partner in a media strategies firm, she has over 20 years experience managing people, systems and budgets. Her work with political candidates was all about creating and maintaining a 'brand' in a manner that builds trust and loyalty to get people to cast a favorable vote. Fran uses these same skills and techniques with TomboyX. Technically savvy, Fran understands the power of effectively utilizing social media to communicate creative, well-crafted messages across various mediums. It is Fran's vision that launched the TomboyX brand. In addition to managing all social media, Fran's role is that of communicator, decision maker, leader, manager and co-merchandiser.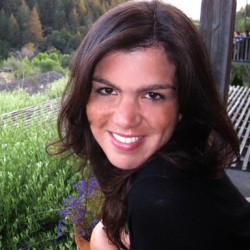 LAUREN GROPPER
Founder & CEO, Repurpose®
Lauren Gropper is a green entrepreneur with a background in sustainable architecture and urban design, as well as sustainability consulting for the entertainment and hospitality industries. Lauren is currently the CEO for Repurpose, Inc., a consumer packaged goods company that she co-founded in 2010, offers a line of sustainable tableware made exclusively from plants. She is on a mission to reduce the amount of plastics in our environment and offer high quality, durable, and guilt-free renewable alternatives.
She's also the co-founder of Minimal Productions, an environmental consulting firm, as well a founding partner in SHFT.com, an environmental media platform created by Adrian Grenier. A selection of Lauren's previous clients include Microsoft, Hyundai, Absolut Vodka, Fairmont Hotels, Thompson Hotels, Soho House, The Greenwich Hotel, HGTV, and The Food Network.

MC and Moderator: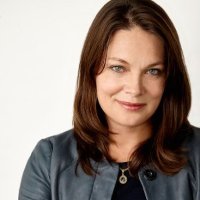 HEATHER MASON
CEO & President, Caspian Agency
Heather founded Caspian in 2005, intent on bringing strategic discipline to white-glove event creation. Her expertise in the innovation and social good business space have led to successful projects for the Skoll Foundation, Oxford University, Rockefeller Foundation, Kew Foundation and Harper Collins/Vanity Fair, among many others. Prior to launching Caspian, she managed events for Charles Schwab, producing conferences across the country. 
Heather is on the board of CORO Northern California, Social Media Week LA and Los Angeles Advisors in Philanthropy. She is a member of MPI and SPIN. A frequent speaker, she was the featured keynote at the Western Regional MPI Conference in Las Vegas, spoke at the Global Women's Leadership Summit and presented at the HSMAI conference in Anaheim. She has been featured in Collaborate and Successful Meetings magazines. Her Caspian 10 Essentials have been taught internationally and domestically as the new standard in event methodology.
Power of Networking for Women - Panelists: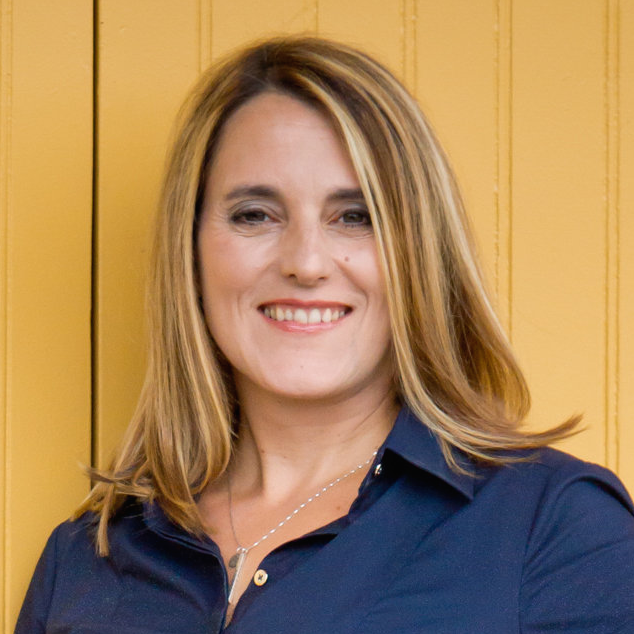 DELILAH PANIO
Founder and Chief Dasher, Stiletto Dash
Co-Founder, We Are Enough; LA Chapter Leader, SheEO Radical Generosity program; Co-Chair, Women in LAVA

I love helping entrepreneurs realize their dreams… just like I am!
As the founder of Stiletto Dash, I am passionate about helping women build their dream companies and achieve economic independence through entrepreneurship. Through my one-on-one consulting and soon to be launched online courses, I work with clients on their business planning and getting investor-ready. 
I am a Co-Founder of We Are Enough, a non-profit that educates women on why and how to invest in women-owned businesses. I am also leading the LA chapter of SheEO's Radical Generosity program in which 1000 women invest $1000 to provide low interest loans to 10 local women-led companies. As well, I am active in the LA entrepreneur community, including as the Co-Chair of Women in LAVA (Los Angeles Venture Association) and coach for local pitch competitions.
My background is as a capital markets expert with 10 years in business development at the Toronto Stock Exchange, including as the Director, Business Development & Strategy. I have advised many companies on the going public process and can provide an understanding of private and public financing options in Canada and the United States. I hold a Masters in Business Administration (MBA) and a Bachelors of Art (English).
My volunteer efforts are primarily focused on empowering women and girls and I have been honored to contribute to organizations such as Girls Inc. of Greater Los Angeles, Girl Up, Plan Canada, Access Community Capital Fund, and Toronto International Microfinance Summit.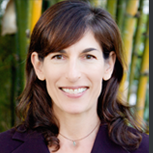 NANCY PERLMAN
Commissioner for the Commission on the Status of Women
Founder of The Elevate Project; Advisor to WFN and Girls Build LA
Lifelong community-builder, Nancy Perlman empowers individuals and organizations to communicate, collaborate and shine.  She has provided marketing and business development services for clients such as Mattel, Qualcomm, MTV, Nextel, Nickelodeon, Paramount, Universal Pictures, Sony, Electronic Arts, The Indy Racing League, and the LA Derby Dolls. She has also headed the production of numerous digital products, including web sites, virtual worlds, online live events and video games. Nancy was previously a Goldhirsh Fellow with the Los Angeles Mayor's office, focusing on gender equity, technology & innovation. While working in the Mayor's office, she launched three initiatives to support gender equity:
City Hall X, a monthly speaker series for women in Los Angeles City government

CHX Leadership Training for Los Angeles City employees, targeting diversity

The Elevate Project, a mentor project for female tech entrepreneurs in Los Angeles, tied to the Mayor's Tech Council
While the obvious agenda for The Elevate Project is to help women-led businesses attain higher success rates, there are additional important goals:
To increase diversity in the tech workforce sector

To bring together the multiple networks of female tech entrepreneurs & the investor community

To generate widespread awareness that women-led businesses are smart investment opportunities and to increase funding of women-led businesses

To increase overall investment in LA

To set the stage for other local and national cities to adopt the model

The ongoing program includes free business basics workshops, hands-on intensives, community dinners and strategic partner events
Nancy is also a Commissioner on the Los Angeles Commission on the Status of Women, and is an advisor for the Women Founders Network and the LA Fund/Girls Build.
Nancy began her career in television, developing primetime programming with studios such as Sony and Spelling Entertainment. She graduated with a BA in Communications from The University of Michigan.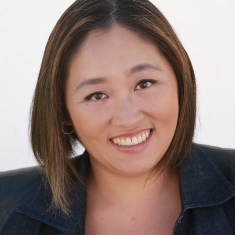 LISA TSOU
Founder, The Winning Pitch
Founder, Women Entrepreneurs Community of Los Angeles (WECLA)

Lisa Tsou is the founder of The Winning Pitch, a private consulting practice which advises startup companies on growth strategy and funding so they can reach the next level. 
Lisa has been helping technology and new media startups grow their companies and raise money since she graduated from law school in 1997. Since then, she's spent time on Wall Street working on financings for companies like DoubleClick, TheKnot.com, and Mapquest and done numerous acquisitions of websites like ApartmentRatings.com, DoItYourself.com and BBOnline.com.
Now, she enjoys spending her time empowering entrepreneurs with the tools to raise the money they need and grow so they can realize their dreams! She guides founders on how to demonstrate the viability of their businesses, intelligence and passion to investors, by developing and refining their structure, content and delivery.
Besides working with private clients, she founded and produces the Women Entrepreneurs Community of Los Angeles (WECLA), an educational event series for women entrepreneurs.  She is also a popular speaker at events like the West Hollywood Women's Leadership Conference, the SoGal Summit, the USC Graduate Women in Business Summit and Bruin Entrepreneurs, coaches students on pitching at USC's Blackstone Launchpad and its LavaLab Student Accelerator, and teaches workshops on pitching investors at General Assembly. She also serves as a pitch coach and mentor to women's entrepreneur groups including SoGal Summit, the Vinetta Project and the Women's Founders Network.
She sits on the Board of Project ECHO, a non-profit that provides at-risk students with a dynamic alternative education to help them acquire useful vocational skills and entrepreneurship training and experience.  She also serves on the Advisory Board of Incubator School, an innovative 6-12 pilot school teaching entrepreneurial skills within Los Angeles Unified School District.
Lisa is a graduate of Columbia University School of Law, received her MBA from the Marshall School of Business at USC with Beta Gamma Sigma honors, and is a member of both the New York State and California bars.
---
In 2013, Women Founders Network (previously Chick Launcher) was formed by leading women professionals in Los Angeles to build an ecosystem for women entrepreneurs. We provide early-stage women-led companies access to capital, mentoring, and visibility. We host an Annual Fast Pitch Competition attended by leading Angel and Early-Stage Venture Capital investors. Learn more at http://womenfoundersnetwork.com
Attendee List
Sort by:

Date

|

First Name

|

Last Name
When & Where

Cross Campus
929 Colorado Avenue
Santa Monica, CA 90401


Wednesday, July 20, 2016 from 6:30 PM to 8:30 PM (PDT)
Add to my calendar
Organizer
Women Founders Network
Women Founders Network provides early-stage women-led companies access to capital, mentorship and visibility. We host an annual Fast Pitch Competition which awards in-kind services and cash prizes to winners, and is attended by leading Angel and Early-Stage Venture Capital investors.

Building a Successful Business: From Seed to Startup to Success