Description
This past year, movements like #MeToo and #TimesUp have proven that a woman's voice has never been stronger. Cintrifuse is thrilled to welcome Shellye Archambeau to StartupCincy — one woman who's leading the way.

A proven champion in the tech industry, Shellye Archambeau will take part in an engaging morning at Union Hall featuring some of Greater Cincinnati and Ohio's brightest female leaders. Topics covered will range from Life as a Female Founder, Biases in the Workplace and Women Investors.
Morning Overview
7:30AM — Breakfast & Networking

Breakfast and coffee provided by Red Tree

8:00AM — Welcome to Union Hall
8:10AM — State of Women

Nancy Aicholz, CEO/President of Aviatra Accelerator

8:30AM — #Fempreneur Panel

Tamaya Dennard, Councilwoman at the City of Cincinnati
Falon Donahue, CEO at VentureOhio
Johnna Reeder, President and CEO at REDI Cincinnati
Gloria Ware, Director at KeyBank Center for Technology, Innovation and Inclusive Growth at JumpStart Inc.
Lufang Wen, Strategic Technology & Materials Manager at Procter & Gamble
Moderator: Barb Lee, Executive Producer at PointMade Solutions

9:00AM — A Fireside Chat with Shellye Archambeau & Wendy Lea
9:45AM — Q&A followed by Networking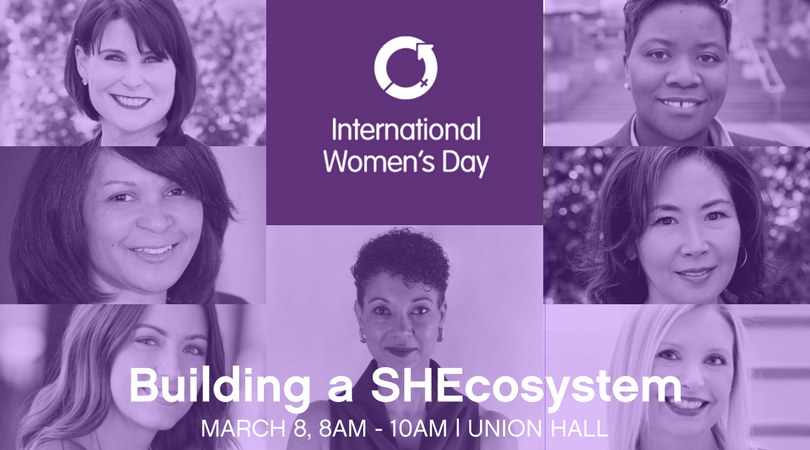 ---
About Shellye
As the former CEO of MetricStream, a Silicon Valley-based, governance, risk, compliance and quality Software Company that enables corporations to improve their business operations through better risk management across the enterprise, Shellye built the company into a global market leader with over 1,200 employees serving customers around the world. MetricStream has been recognized for growth and innovation over the years and was named in the top 10 of the "Deloitte Technology Fast 50" and named a global leader in GRC by leading independent analyst firms for the last 9 years.

Shellye has over 25 years of experience in technology leading organizations focused on business to business as well as business to consumer. She is a recognized expert in marketing and co-authored, Marketing That Works: How Entrepreneurial Marketing Can Add Sustainable Profits to Any Sized Company. She has held EVP of Sales and Chief Marketing Officer roles for two public companies and as President of Blockbuster.com, launched the entertainment retailer's first online presence.
She was named the second most influential African American in IT by Business Insider in 2013. In 2015, she was ranked one of the "100 Most Influential Business Leaders in America" by Newsmax and that same year received the NCWIT Symons Innovator Award from The National Center for Women & Information Technology (NCWIT). She currently serves on the boards of Verizon and Nordstrom.
Shellye is also a sought after speaker on governance, risk and compliance as well as marketing and entrepreneurship. She guest lectures at Stanford's Graduate School of Business and The Wharton School of Business. She has been featured or referenced in major publications such as The Wall Street Journal, The New York Times, Business Week and The Financial Times.
In her spare time Shellye enjoys exercising, the Arts, entertaining and cooking.
shellyearchambeau.com
LinkedIn: Shellye Archambeau
Twitter: @ShelArchambeau
Instagram: @shelarchambeau