Description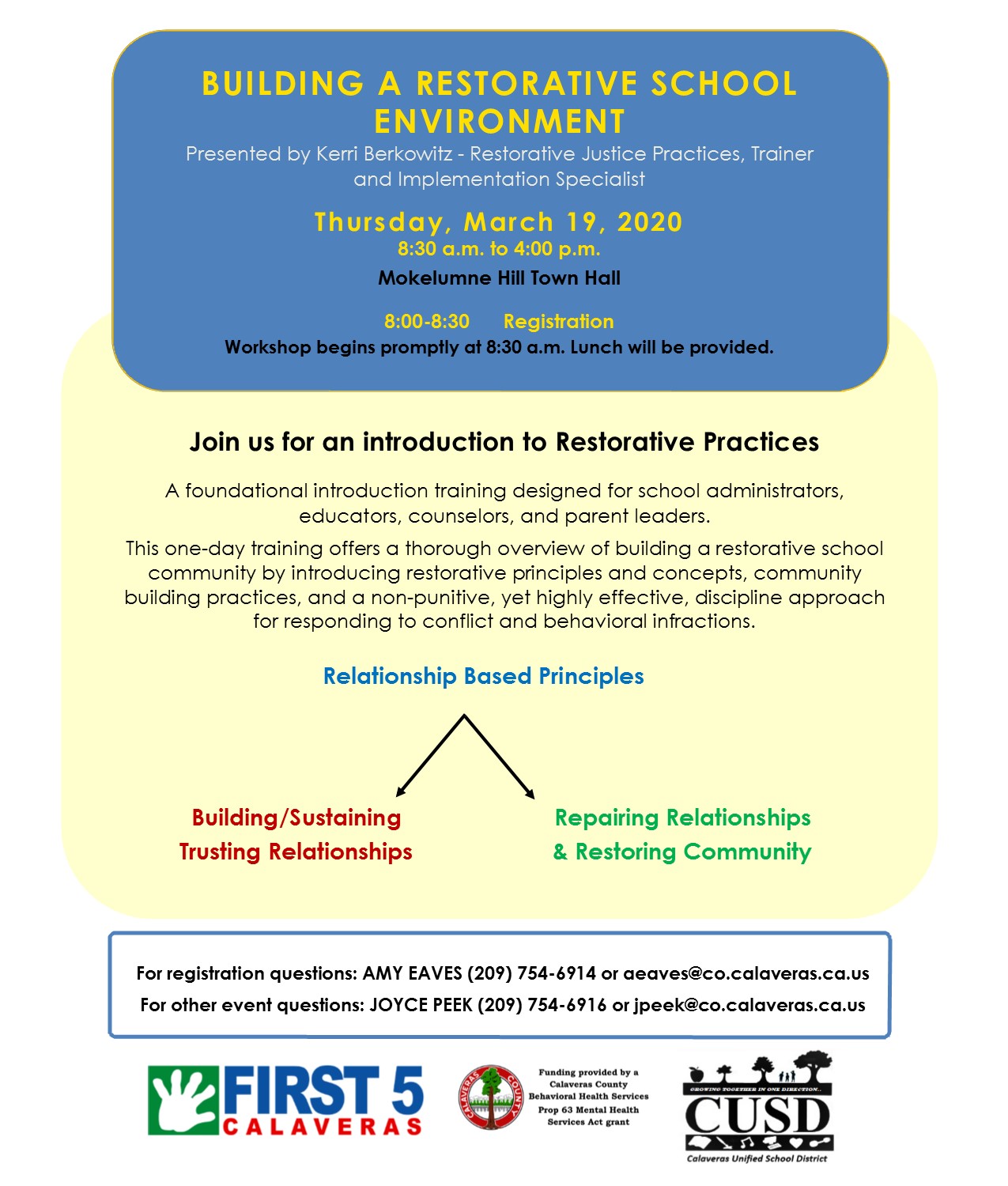 A foundational introduction training designed for school administrators, educators, counselors, and parent leaders.
This one-day training offers a thorough overview of building a restorative school community by introducing restorative principles and concepts, community building practices, and a non-punitive, yet highly effective, discipline approach for responding to conflict and behavioral infractions.
Free for Calaveras participants. Space is limited.