Description
Building a Private Practice Presented by Jennifer Berton, PHD, LICSW, CADC-II
This program has been approved for 5 Continuing Education Credit (CEC) Hours by NASW/CT.
Hurry! $99 for first 50 registrants. $125 thereafter.
Synopsis: Do you have a private practice or are you interested in opening one? Are you utilizing all the available tools to protect and build your practice? This is the training you need to ensure you are building a private practice that adheres to HIPAA regulations, ethical principles, and scope of practice restrictions. It explores the necessary paperwork to use with clients, as well as steps you need to take to protect your practice. This training will also provide a plethora of ideas about how to grow your business to its full potential. If you have a private practice, or wish to build one, you need this training to make sure the practice you build is at its clinical best.
Schedule (Note: Per law, no CECs will be given to those who arrive after 9:30am or leave early):
8:30-9:00 Registration and Continental Breakfast
9:00-9:20 Introduction and Housekeeping
9:20-10:45 Course Material
10:30-10:45 Break
10:45-12:00 Course Material
12:00-1:00 Lunch
1:00-2:30 Course Material
2:30-2:45 Break
2:45-3:15 Course Material
3:15-3:30 Summary, Evaluations, Q&A
All trainings include a light continental breakfast and sandwich lunch. Please contact us if you have dietary restrictions.
About the Trainer: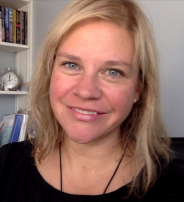 Dr. Berton, LICSW, CADC-II is the Founder and Principal Clinician at The Rose Center for Learning, which includes both a private counseling practice and a supervision, consultation, and trainings company. Dr. Berton has published articles in journals, magazines, and blogs and is the author of Ethics for Addiction Professionals (2014). For more than 20 years, Dr. Berton has been working with various populations in a variety of mental health settings, and has been providing clinical trainings on many topics. She received her Masters and Doctorate from UC Berkeley, and is licensed in the states of CT and RI. Visit rosecenterforlearning.org for more information.