Event Information
Location
National Financial Network, LLC
7 Hanover Square
15th Floor Halls 1 & 2
New York, NY 10004
Description
Only 3% of America's more than 11 million women business owners have annual revenue that exceeds $1M. NAWBO and our partners are working to help the women entrepreneurs we support reach this milestone.
Women business owners have unique challenges, fewer resources for support, fewer peers and different needs for learning and development.
Connect and learn from an exciting panel of women who have overcome these and other challenges to break through the $1 million mark—all moderated by a woman who has not only done it but made it her mission to help others do the same.
This event is in collaboration with SCORE NY, Financial Women's Association (FWA), Women in Communications International (WICI), We NYC, BCNA, (Women in Financial Services (WIFS), and What Now What Next.
We are anticipating a sold out event so reserve your tickets early.
B2B Exhibit Tables are available at $100 each, which includes entry for one attendee. Exhibit materials are Carry-In / Carry-Out please. Contact our VP Sponsorship, Victoria Rossi with any questions about reserving an Exhibit Table, but note that Exhibit tables are limited! First come; first served.
MODERATOR: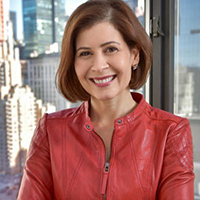 Julia Pimsleur is a scaling coach, author and entrepreneur. She is the Founder and Chief Empowerista of Million Dollar Women (MDW), with the mission of helping one million women get to $1M in revenues by 2020. MDW hosts the annual Million Dollar Women Summit for high-growth women entrepreneurs in New York City and runs a popular online business program, MDW Masterclass, for women entrepreneurs scaling up. Pimsleur is the author of the best-selling bookMillion Dollar Women: The Essential Guide for Female Entrepreneurs Who Want to Go Big. Pimsleur's passion for working with women entrepreneurs grew out of her own experiences as the founder and CEO of Little Pim, language teaching for young children, one of the few women-led venture capital backed companies in the U.S. She has raised over $26M in Angel, Venture and philanthropic dollars and blogs regularly about entrepreneurship, fundraising, and how more women can "go big."
PANELISTS: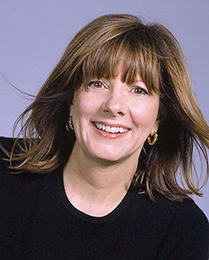 Leader of the New York architecture community, Ronnette Riley brings a commitment to design quality and an ability to translate clients' goals into successful, effective solutions. The work of her namesake firm, founded in 1987, has been featured in numerous publications and won over 60 design awards. The firm has an impressive range of institutional, corporate, hospitality, retail and residential projects. Recently recognized projects include several high end residential projects, 5 NY Fire Department stations and projects for the renovation of Stevens Institute of Technology and the Port Authority of New York and New Jersey. Before founding Ronnette Riley Architect in 1987, Ms. Riley spent eight years in the architectural practice of Philip Johnson and John Burgee. She served as Project Architect for the "Lipstick Building" at 53rd and Third in Manhattan, responsible for design through final construction, and Republic Bank, now the Bank of America Center in Houston. She is an active member and a former chair of the National AIA Committee on Design and is currently a member of the Retail and Entertainment Knowledge Community Advisory Group. Ronnette is VP of Public Policy for the National Association of Women Business Owners in NYC and has been an adjunct professor at NYU's SCHACK Institute of Real Estate and the School of Visual Arts.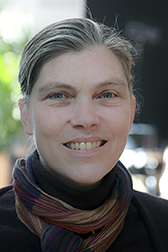 Chara McGill is the owner of The RMG Group, which provides internal accounting operation support services to small business. She is a 25+ year veteran in the industry, with a special focus on developing and maintaining systems and processes around best practices, procedures and efficiency in internal accounting. As an expert in small business bookkeeping and the owner of her own company, Chara McGill has a deep understanding of the issues and concerns confronting small business owners. She is a 25+ year veteran in the bookkeeping industry, and the founder and President of The RMG Group, provider of outsourced bookkeeping services to small businesses, startups, and entrepreneurs. Chara is very proud of the team of professionals that she's assembled at her company. Chara's special focus is on developing systems and processes around best practices and procedures, and fitting the best solution to each client's specific situation and need. She looks at how to customize all components of services, from the work-schedule (weekly, semi-monthly, monthly, project-only) to the location (on-site at the client, or remote), to the overall scope of work (full-charge, after-the-fact, developing new processes or utilizing what's already in place), whether "electronic" or working with paper – or transitioning from one to the other. She is also a gifted trainer and feels great satisfaction in teaching and sharing best practices and tips and tricks of the trade.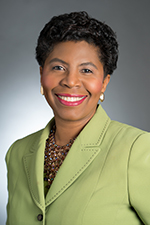 As a Co-founder and Managing Director of C2G Partners, Sandi Webster oversaw Operations, including Human Resources, Recruiting and Marketing. She provided both hands-on and strategic direction to cultivate marketing as well as HR strategies and tactics where she built and optimized marketing initiatives that integrated the C2G website, press, all marketing collateral, awards, blogs, and social media to drive new business to C2G to land on the Inc. 5000 Fastest Growing Companies in America list for six times.
As a former Director of Marketing at American Express, Sandi created winning segmentation strategies for new products and industries and developed targeted segmentation and complex analyses for existing products that allowed creative repositioning in untapped markets. She also held positions at Saks Fifth Avenue and The Board of Education for the City of New York.
As a regular speaker to women and young ladies, Sandi fulfills her passion of ensuring that women are fully prepared for business by sharing pertinent, relevant information through mentoring. She has mentored business owners through the NAWBO-NYC Mentoring Program. She mentors students through People's Prep and LINKS Charter Schools in Newark, NJ as well as WHEELs in Harlem. She volunteers with The Carter Burden Center for the Aged in Manhattan and managed a non-profit organization that provided scholarships and food programs for underprivileged children in Jamaica, West Indies. She is a former board member and current member of NAWBO-NYC, NAFE, Past Board President of the Brooklyn Executive Business Women's Association (BEBWA), Women's President Organization-Platinum & NY1, New Jersey Technology Council, American Staffing Association, IWEC and Toastmasters, Inc.
Sandi holds an MBA in Management from Dowling College, and she is currently pursuing a Doctorate in Business Administration from Temple University (2018). Sandi lives in Brooklyn, NY.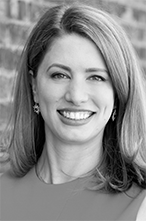 Megan Driscoll is a sought-after strategic media and communications professional with nearly 15 years of experience in healthcare, aesthetics and dermatology, and prestige beauty. Key to her success is Megan's ability to always find a way. Megan finds potential in every opportunity for her clients through determination, relationships, agility, and sound strategy coupled with creative spirit.
Megan has cultivated relationships with physicians, consumers, key opinion leaders and tastemakers to gain her clients national level recognition. Past clients include: Medicis, Rita Hazan, IT Cosmetics, Tria Beauty, Clarisonic, Viviscal, Astra Zeneca and Roche. However, at the end of the day, Megan wants to surround herself with smart, passionate people who value integrity--people who are serious about their work, but don't take themselves too seriously. This philosophy is at the heart of founding EvolveMKD. At EvolveMKD, Megan provides day-to-day client counsel, strategic direction and a savvy eye for what makes news and who can make the news happen.
Prior to EvolveMKD, Megan was the President of Behrman Communications, where she managed agency operations, mentored staff, and provided strategic advisement for 30+ clients. Megan has also held senior roles at Emanate, Lippe Taylor, Fleishman Hillard and Euro RSCG Life PR. When she's not building brands and making media headlines, she's a pasta connoisseur who refuses to operate a moving vehicle. Megan also held childhood aspirations of becoming President of the United States or a hair stylist. She realized she's settled on a smart compromise between the two.
Megan holds a B.A. in Public Policy from the University of Chicago.
Date and time
Location
National Financial Network, LLC
7 Hanover Square
15th Floor Halls 1 & 2
New York, NY 10004
Refund policy
Organizer of Building a Million Dollar Business
The National Association of Women Business Owners is the voice of more than 10 million women-owned businesses in the United States. Since 1975, NAWBO has helped women grow their businesses by sharing resources and providing a collective viewpoint to help shape economic and public policy. It is the only dues-based national organization representing the interests of all women entrepreneurs across all industries.