Description
Fintech innovation is bursting in the NYC startup community and around the country. Fintech companies raised more than $39 billion in venture capital in 2018 (up 15% compared to 2017), while funding levels surged 120%. Although funding levels slowed down in 2019, fintech startups still raised over $24 billion in venture capital Q1-Q3.
In this boom, New York has become a hub of fintech startups changing how we handle insurance, loans, payments, investments, and more.
That's why we're thrilled to announce Fintech by Stacklist, a new monthly event series just for fintech enthusiasts.
This new event series will dive deep into the unique challenges fintech startups face in an increasingly crowded landscape, like strict regulatory oversight, rigorous security requirements, and high costs associated with launching a fintech product.
Join us for our first event, "Building a Fintech Startup" on January 30th to hear from some of the most experienced entrepreneurs in the NYC in the Fintech space! We'll discuss:
Identifying your target market
Understanding & adhering to rules and regulations
Developing your product
Partnering and integrating with legacy financial institutions
Fundraising
Space is limited, so get your ticket now!
About the speakers
Mike Rudoy, Co-founder & CEO of Jetty - Mike is the co-founder and CEO of Jetty, on a mission to make renting a home more affordable and effortless for everyone. In 2015, feeling the frustrations of the home rental process, Rudoy was inspired along with his co-founder, Luke Cohler, to start Jetty, where they designed a novel, all-encompassing solution that saves consumers' time and money as well as drives revenue for property managers. Mike is a member of the Forbes Real Estate Council and has been published in Forbes, PropModo, Multifamily Executive, and Multifamily News.
Nora Apsel, Co-founder of Morty - Nora began her career in the nonprofit world before realizing that her passion for technology could be used to have a greater social impact. She has spent the past ten years as a software and front-end engineer working for venture-backed startups—most notably Meetup, Flurry (acquired by Yahoo) and Truly Wireless. Nora initially worked to build Morty as a software engineer, before transitioning to leading and scaling the company's growing operations.
Preeti Krishnan, Chief of Staff at DailyPay - Preeti Krishnan is the Chief of Staff of DailyPay, Inc., where she partners with the CEO to develop and implement strategic initiatives and drive operational excellence across the organization. In this capacity, Preeti has helped to spearhead and support many of DailyPay's most important initiatives, including (but not limited to) driving multiple fundraising rounds, deploying significant changes in operational design and business process, and steering company-wide innovation and change management. Before joining DailyPay, Preeti spent several years as an attorney at top New York law firms Davis Polk & Wardwell and Lowenstein Sandler, where she advised asset management firms and early stage tech companies on a variety of business and operational issues at every stage of their growth and development. Preeti holds a J.D. from the University of Pennsylvania Law School, a Certificate in Management from the Wharton School of Business, and a B.A. from Georgetown University. Preeti serves as Secretary of DailyPay's Management Committee and is a member of DailyPay's Operating Committee.
Everett Cook, Co-Founder and CEO of Rho Business Banking - Everett Cook is the CEO and co-founder of Rho Business Banking. With over 10 years of experience in finance and investment management, Everett is an expert in financial structuring, macroeconomics and fintech regulations. Everett led research at two $1 billion macro funds, and has worked under leaders like Steve Cohen and Michael Bloomberg.
Schedule
6:30 - 7:00: Drinks & Networking
7:00 - 8:00: Panel
8:00 - 8:15: Audience Q&A
8:15 - 9:00: More Drinks & Networking
About us

Fintech by Stacklist is a new monthly event series launched by Stacklist. This new event series will dive deep into the unique challenges fintech startups face in an increasingly crowded landscape.
Stacklist hosts weekly events to help entrepreneurs build great startups. Find out more about our events at our website, and check out events you've missed in our library.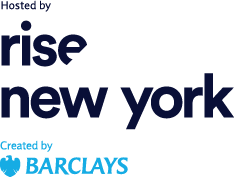 ---
Audio transcripts, videos and photos will be taken at the event. As an attendee, you acknowledge that such recordings, videos and photos may be used for promotional or marketing purposes.