Description
This interactive workshop presents a comprehensive approach to attracting and retaining board members with a wide diversity of experiences.
You'll learn how to assess and, if necessary, transform the board's environment and practices, so that opportunities are created to engage all board members as deeply committed leaders of the organization.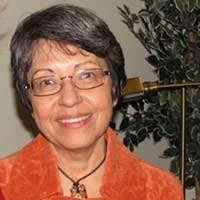 Judy Sulsona was born and raised in San Juan, Puerto Rico. She attended the University of Puerto Rico and graduated with a degree in political science, and minors in economics and Spanish literature. Judy retired as executive vice president of the Community Foundation for Monterey County in 2009, but continues to consult with the Foundation and other nonprofit and public agencies in organizational and community capacity building and planning.