Description
A one-day-event during San Francisco Design Week.
Thinking strategically about design systems allows for a scalable framework that design and engineering teams can use as a guide to building effective products faster. Join us for a day of talks about creating design systems that can scale with the growing business and teams.
Hear how companies like Pinterest, Airbnb, Lyft, Google, Figma, or Stripe approach developing, cohesive and consistent systems inside their companies and optimize processes to keep their design and engineering teams aligned.
MORE INFORMATION
KEYNOTE SPEAKERS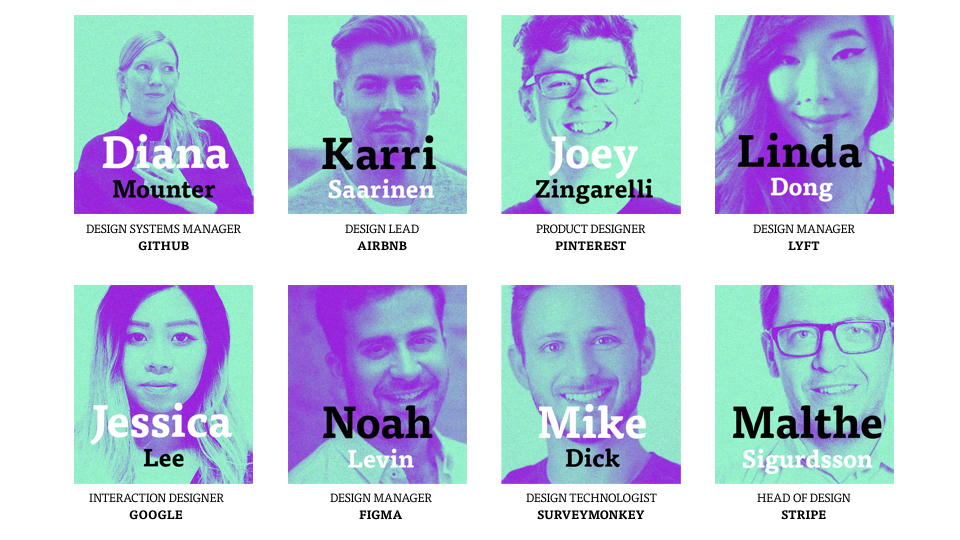 ACCESSIBILITY NEEDS
Our community is diverse and inclusive and we welcome all the voices. Please contact us if you have any accessibility needs. We'll do our best to accommodate your requests.
PLEASE BRING YOUR ID
Photo ID is required at registration to pick up your badge.
REFUNDS POLICY
We do not offer refunds. You may transfer your ticket to someone else, or if the event is sold out, we might be able to give your spot to someone on the waitlist.