"BUILDING A CONFIDENT MINDSET" WITH WOMEN'S LEADERSHIP COACH TRACEY WARD
Event Information
Refund Policy
Contact the organizer to request a refund.
Eventbrite's fee is nonrefundable.
You don't have to work harder. You just have to change the way you think. Tracey Ward shares her 7 steps to a critical mindset shift.
About this Event
"I can't go for that promotion; I won't be a good partner/mother if I do"
"I don't have the skills to run my own business, what if i fail?"
"I'm too old/under qualified/just being selfish wanting…"
Are any of these scripts running through your head?
Based in Australia, Tracey Ward is a quantum leap leadership coach for women. She shares her 7 steps to a critical mindset shift on May 19th
You don't have to work harder. You just have to change the way you think.
About Tracey Ward https://traceyward.co/
Tracey Ward is a communications specialist who will teach you to harness the power of conversation and high-level communication skills to influence, motivate and engage the people in your life. At home, at work, and most importantly, with yourself.
With over 15 years executive coaching and facilitation in white collar environments such as Macquarie Bank, KPMG, AMP and Telstra through to the more practical end of town such Australian Quarantine and Inspection Services, Salmat and Toll Logistics, Tracey has tremendous flexibility to tailor a message to elicit change in those she connects with.
In particular, clients engage Tracey to:
Build their person brand
Develop the emotional intelligence of their team
Unite their teams and reduce conflict
Develop presentation skills
Present ideas in a way people say yes to
Get hired/promoted
Enhance the culture of an organisation
Tracey has a Graduate Diploma in Psychology, Certificate IV Workplace Training and Assessment and an Honours Degree in Civil Engineering and is LSI accredited.
Tracey is the creator of the App IgetU – The app that will instantly help you have better conversations with just about anyone.
Tracey is the co-author of the book "Being Perfectly Imperfect".
She also has two teenage children, who are still lovely, yes teenagers can be lovely and has managed to amicably separate from her husband in such a way that they are still good friends and fiercely co-parent to support their children.
Tracey also has two dogs and claims no real communication success with either….
Testimonials about LadyDrinks Virtual Chats
What an awesome webinar! Thank you , Thank you. Great speaker, great tips. Your meetings are a notch above anything I have seen in current market. As an organizer you are very eloquent and have fantastic time management.
--Varsha Singh DNP APN, Neuroscience / Stroke Program Manager, St Joseph Health NJ
Thank you so much for including me in your community and allow me to share my work. You are building an amazing community of very powerful women! I'm impressed.
--Dolores Hirschmann, Founder, CEO, Investor, Masters in Clarity
Thank you Joya for all that you do. She created LadyDrinks to help empower women, and it has changed my life. She has introduced me to dozens of inspiring women who have guided me and encouraged me to take chances I would never of have taken before.
I am so grateful to so many connections you have made for me, thank you!! For those of you that do not know about Ladydrinks, please check out her webpage (www.ladydrinks.com)
--Sanketa Jain, Founder, EatKraveLove
LadyDrinks conducts weekly meetings where we get to discuss the progress we have made in our business and what support we might need from the group. This automatically puts you in a weekly growth mode breaking down the overall business development into tiny, actionable tasks and propels you toward the overall big picture progress.
--Meera Thomas, Interior Designer, MEERA THOMAS INTERIORS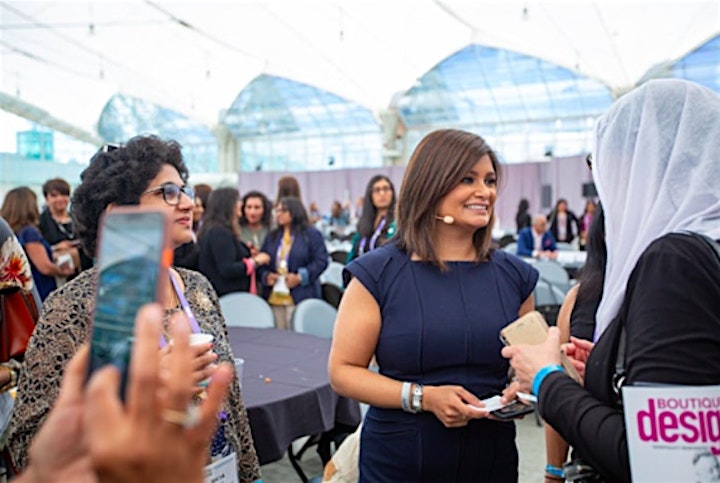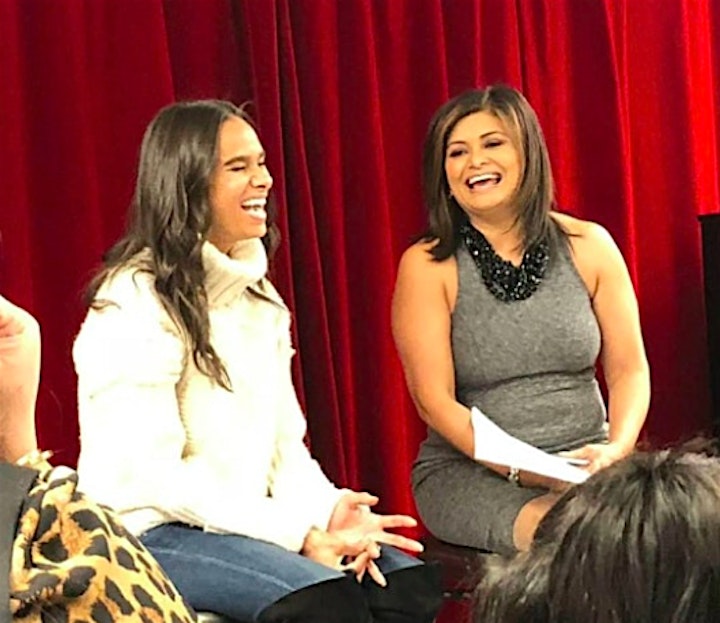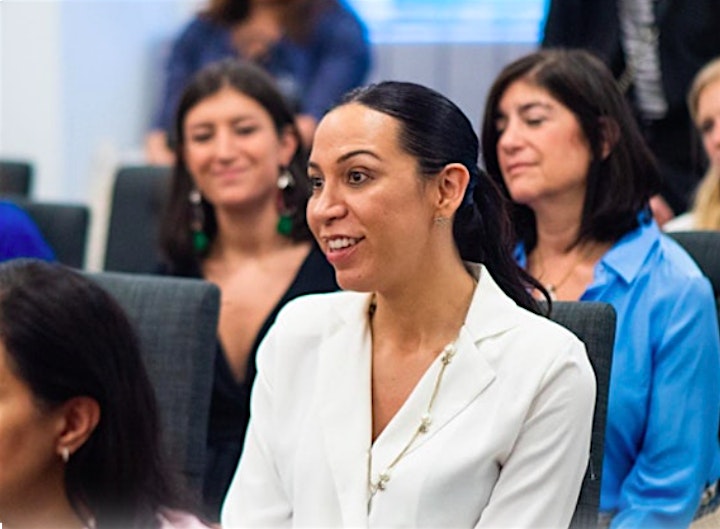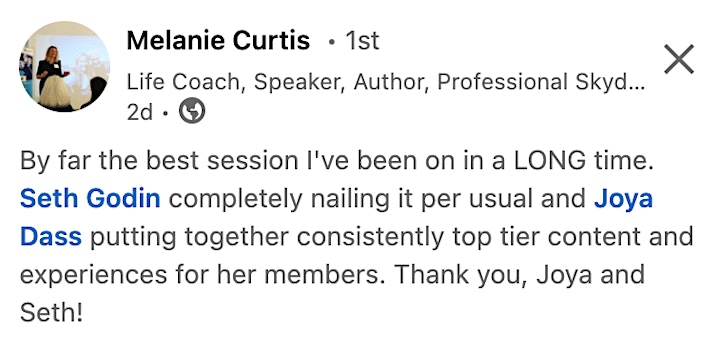 Date and Time
Location
Refund Policy
Contact the organizer to request a refund.
Eventbrite's fee is nonrefundable.