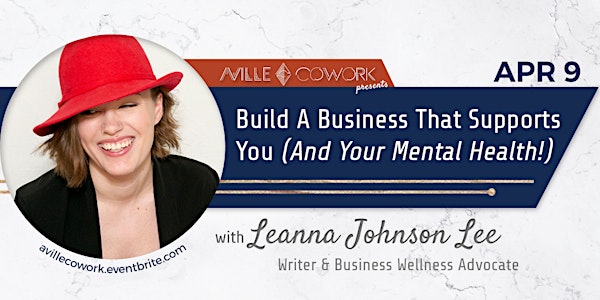 Building A Business That Supports You (And Your Mental Health!)
Explore dealing with burnout and overwhelm, and learn how to overcome them in order to show up for both yourself and your clients.
About this event
A successful business needs a healthy business owner. But how can you show up for yourself and your clients if you're dealing with burnout and overwhelm?
In this workshop (during national stress awareness month!), we'll explore what it means to have a business that serves you, rather than the other way around.
We'll look at some of today's major work stressors, how you can tailor your business to suit your needs. We'll also walk through some mental health strategies and resources that will give you the tools to start working well.
——
About the Instructor
Leanna is a content marketing writer and journalist who focuses on the future of work, tech, business development and finance, D&I, and mental health. She writes for companies like Cisco, Patreon, and GoHealth.
Leanna is passionate about long-term mental health management and sustainable small businesses (something she's still learning to build for herself!). Her experiences as a disabled business owner have led her to speak, write, and produce a mental wellness for business owners podcast with international mental health speaker, Mike Veny.
Currently based in Chicago, her 2021 plan is to become a digital nomad by the end of the year with her husband and pet robot, Vector.
Social media (TW/IG): @leannalost
After registering, you can view event links to find the Zoom link. Access this either from your Eventbrite profile, or use the orange button in the reminder emails.