Description
Building a Business: From Passion to Profit in 3 Steps
With Stephanie Staidle
In this informative presentation, participants discover the three fundamental elements required to build a successful business they love. Discover what they don't tell you in business school and what skills are necessary to master for success. Audiences learn new tools, based in the neuroscience of performance, to match a business with their passions, identify and remove obstacles entrepreneurs commonly face, and find the confidence to make their business vision a reality.
You will learn:
How our education system trains us to think in a limiting way that sets up entrepreneurs for failure (and what you can do differently)

How to tap into your innate creativity to produce inspiring ideas, 'wow' products, and effective solutions for more profits.

Exercises and techniques based in the latest findings of neuroscience and creative psychology to help you tap into your brain's fullest potential for increased performance and confidence.
Schedule:
2:30pm: Registration
2:45pm: Session Begins
4:00pm: Session Ends
This session is part of our all day Lab, if you're interested in attending any more of the sessions on this day, see below:
9:30 - 11:00am Work Without Stress with Nick Patrie
12:30 - 2:00pm Become Your Own Speech Coach with Cliff Kennedy
OUR SPEAKER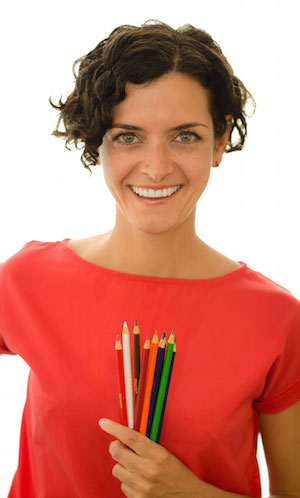 Stephanie Staidle
Stephanie Staidle, founder of The Right Brain Entrepreneur (www.trbe.org), is a licensed art therapist and business coach who helps individuals and companies bring their visions alive into the world through businesses they love that make a difference. Stephanie uses cutting-edge techniques based in the newest findings of neuroscience for her on-site workshops and coaching to professionals worldwide. With 18 years of experience in psychology, she speaks to audiences on the necessary fundamentals of building a successful business and the science behind achieving results by using an underused resource called 'right brain thinking'. Stephanie has been widely recognized for her unique methodology and featured as an expert on NBC, Tedx, and SXSW having worked with executives of Google, Morgan Stanley, and American Express.