Building a Better Business Case

Thursday, 9 July 2015 from 7:30 PM to 8:30 PM (CEST)
Event Details
Session presented in English
If you have an idea how to change the way that content is written, stored, managed or published, how do you get the support you need to make it happen? In a big company, change can feel like turning an oil tanker around. In a small or medium-sized company, budget and human resources are scarce and fiercely protected. And yet it's well known that any content project needs buy-in from the whole organisation - especially at the top.
If you feel that you're shouting into the wind about the problems your team faces, this presentation may help you. The key is to communicate with the right people, at the right time, in the right way.
Using Mekon's experience from dozens of projects, this presentation will give you the basic building blocks that you need to make a compelling business case.
Our presenter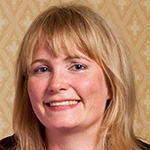 Rachel Johnston is a consultant for Mekon, helping businesses to negotiate the changing landscape of information development and modernise their content while keeping their sanity. 
As a former technical writer with over ten years' experience, she is still close to the profession and understands the challenges facing documentation teams. She regularly works with authors on the ground to understand the change management, workflow and training needs involved in the move to structured authoring. She has written content for the NHS, Expert-24 (medical algorithms) and Infor, one of the world's largest ERP providers, but also Openbravo (ERP), Donovan Data Systems, and SurfControl.
Organizer
STC France
Established in 1991, STC France is an international community of the Society for Technical Communication (STC) with a local focus in France, supporting technical communication professionals and students with networking opportunities, educational events, and career development resources.