Description
Arlan Hamilton said it best: "Black women are the best hackers."
Welcome to buildHER: a breakfast series for Black female founders.
Learn actionable strategies from other Black women who know what it's like to start and scale a successful business even while being undervalued, underestimated and (often) under-resourced.
Build connections and community with local female founders and get the real tea on starting, funding and scaling a startup from other Black women who are building amazing companies.
Spend a Monday morning enjoying breakfast, good company and intimate conversations with dope female founders, investors and industry experts.
At this buildHER breakfast, we're chatting with
Marah

Lidey, Co-Founder & Co-CEO of Shine
, to discuss building a startup at the intersections of tech and wellness. We'll hear from
Marah
as she shares her lessons learned while building Shine's MVP and pitching investors, the strategies she and her co-founder leveraged to scale to 2 million users in just two years, and what's next for tech-enabled wellness.
Our Schedule:
8:30 AM - 9:00 AM / grab breakfast and connect with some amazing fellow founders
9:00 AM - 9:25 AM / moderated discussion w. our special guest buildHER, Marah Lidey
9:25 AM - 10:00 AM / open Q&A (come prepared to ask Marah all about building a tech/wellness startup!)
10:00 AM - 10:30 AM / mix and mingle with our guest and your new female founder TRIBE
The Well is a powerful community of Black women at work—we create space online and IRL for Black female founders, creatives and workplace professionals to connect to a supportive TRIBE of ambitious Black women all over the world. Share this event on social media using the hashtag #buildHERxTheWell and follow The Well on IG and Twitter: @thewell__space
Our Special Guest: Marah Lidey, Co-Founder & Co-CEO of Shine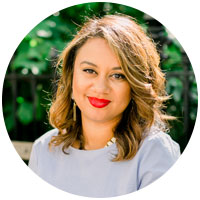 Marah Lidey is the co-founder and co-CEO of
Shine
, helping people live more intentionally through the power of daily messaging. Her expertise lies at the intersection of millennials and messaging and I previously directed mobile and social teams for brands like DoSomething.org, American Express and Viacom. Marah has been named to
Forbes
30 Under 30 List, is a founding member of Rebecca Minkoff's Female Founder Collective, and actively
advocates for increasing racial and socioeconomic diversity in technology and entrepreneurship.
Our Moderator: Krystal Scott, Founder & CEO of The Well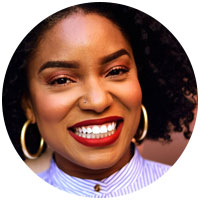 Krystal Scott is a creative and advocate who is committed to creating space for Black women to thrive. Krystal is Founder & CEO of The Well, a powerful global community of Black women at work. Krystal has a decade's experience in health policy, advocacy and community organizing, and she spent the majority of her advocacy career as the only Black woman in leadership (and the only Black woman in most rooms). The isolation she experienced at work, coupled with her desire to build relationships with other ambitious Black women, inspired her to launch The Well in 2018. She lives in Brooklyn with her husband and daughter (and grandmother), and she spends her free time trying to solve Black women's biggest problems.





In partnership with Betaworks Studios—Betaworks Studios is a new drop-in member space for builders from different backgroupnds. Created and curated by betworks, it is a space where builders can discover one another, meet, learn and experiment. Located in New York's Meatpacking District, it is the perfect clubhouse for people working in Technology, Media and Culture. For more info or to apply for membership, visit betaworks-studios.com