Description
How to Find & Use A Lawyer for Startup Decision Making and the Process of Raising Financing
Working with the right attorney helps you de-risk your startup. At each critical milestone in growing a business, from forming your company, to raising capital, to hiring your first employees, it is important to work closely with your attorney. Learn what to look for in establishing a proper legal relationship from Anthony Millin, an entrepreneur, venture capitalist and start-up attorney. Anthony has also designed NEXT, a breakthrough new model for delivery of legal services that addresses the specific needs of startup and emerging growth companies. He will discuss when to bring on attorney, what to look for in a start-up attorney, and how to work with an attorney in the early phases of growing your company. He will also cover what you need to know as you plan for or begin the process of raising capital.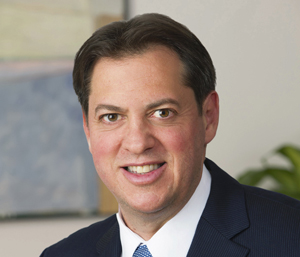 ANTHONY MILLIN
Anthony Millin is a trusted legal and business advisor to startup, early stage and emerging growth companies. As a corporate and securities attorney, a successful serial entrepreneur and a venture capitalist, he brings a combined legal and business perspective to client advisory. Anthony understands firsthand what it takes to start, scale and manage a company, to successfully prepare for and run a fund raising process, and to address the legal issues faced by a startup. This background provides him with valuable insights into the legal and business needs of his clients.
A creative problem solver and strong advocate dedicated to the success of entrepreneurs, Anthony frequently serves as his clients' "outside general counsel", taking a leadership role in managing the full range of their legal needs. His legal practice includes general corporate counseling, formations, preparation of investor packages, angel and institutional equity and debt financings, joint ventures/strategic partnerships, corporate governance, mergers and acquisitions, and advice on token sales and initial coin offerings.
Anthony also has worked closely with a range of angel and institutional investors, and assists his clients to identify potential investors. He serves businesses across multiple industries, including internet/SaaS, technology, biotech, clean energy, education, finance, manufacturing and health care.
Another specialized skill set Anthony brings to the table is his China-based experience, with which he assists early-stage and middle-market companies interested in conducting business in China, or seeking direct foreign investment from China.
Anthony received his J.D. from The George Washington University and a B.S. degree from the University of Pennsylvania's Wharton School. He serves as a Venture Partner at Urban.Us, a seed stage VC firm; a Member of the Board of Directors of the Montgomery County Chamber Community Foundation; and a Co-Founder and Member of the Board of Directors of Lauren's Light, a non-profit organization whose mission is to support and empower families in which a parent with young children has been diagnosed with cancer.