Description
Build a WordPress Website: 3 Session Workshop Tuesday, Nov 29, 6 to 9 p.m., Thursday Dec. 1, 6 to 9 p.m. and Saturday Dec. 3, 10 a.m to 3 p.m.

Tuesday, November 29 – Introduction to WordPress, mapping out your website.
Thursday, December 1 – Add themes, plugins, add content to pages and posts, create a blog.
Saturday, December 3 – Add functionalities, SEO, security, and maintenance. Style your website with Customizer and add advanced functionalities.
Includes 1 FREE Hour of One-on-One Consultation
Future workshops at the full price of $297.
Build Your Own WordPress Website In Class!
Our 4-Session WordPress Workshop is designed for anyone who wants to set up a WordPress website for their business, service, blog, or portfolio.
We start with a basic WordPress installation, customize the look and feel, and add your content, images, video and branding.
We build in advanced functionalities so your website works as a marketing platform for your business.
Register now and get 1 FREE hour of consultation after the workshop to help with customization, plugins, themes or automated processes.
By the end of our workshop, you will be able to build a WordPress website on your own.
Following This Workshop You Will Be Able To:
Create a WordPress website.

Map your site to maximize for the Search Engines.

Navigate a WordPress dashboard and understand posts, pages, menus, widgets, users and themes.

Manage, update and improve your WordPress website.

Use WordPress to manage your website content.

Integrate social media content into your WordPress website.

Understand WordPress themes, plugins and widgets.

Install and customize a WordPress theme to make your website look great.

Add a blog.

Create SEO friendly content.

Add SEO to each page and post.

Harden your site to stop the hackers at the door.
Each Student Recieves:
Individual Training WordPress sites.

Printed handouts for each session.

PDF's of all training materials.
How Our WordPress Workshop Works:
Each student is assigned a basic WordPress training site.
During the class you add your own content, logo, customization and themes to the training site. At the end of the workshop you will have a website that contains your content, images etc, with a new look and feel.
We keep these training sites live for 90 days after the workshop. During that time you can continue to build out your website and add more customizations. When you're done you can move the complete website to your own host or just move the themes and customizations.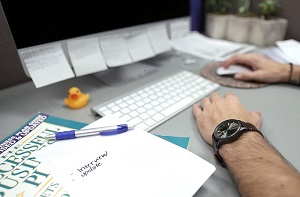 What This Workshop Is:
Hands-on interactive workshop for the total beginner. No previous coding skills are required.

Designed to take you step-by-step from start to finish.

Going to help you choose the right theme for your website.

Kept to no more than 12 students to give us time for one-to-one with each student.

A great way to better understand WordPress and its powerful capabilities.
What This Workshop Is Not:
You won't be able to work on a pre-existing website in class.

We won't get into advanced CSS customization.

We will not build out a fully customized website. The foundation we build in class will allow you to go further and build a fully customized website.

We will not be building eCommerce websites.

We don't go over any advanced SEO principles, although we do add SEO basics to the website.
WordPress Workshop Prerequisites
In order to participate in the class, you'll need to know how to use a computer with a web browser.
Bring your laptop computer (Mac or PC) to do the work in class. A tablet (like an Apple iPad) will NOT work for this class.
You don't need to know any HTML, coding or programming. This workshop is designed for anyone who wants to learn how to build and manage their own website.
WordPress Workshop Reviews:
"I took one of John's WordPress classes and it was great! I looked at other WordPress classes but I liked the outline of this class. Really showed me what I would be getting.
The class went step by step and was very clear. Definitely glad I took the class."
Michael T.
IT Services
"Thanks for the WordPress class. John has a great way of demonstrating the principles and practices in a straightforward way.
I learned a lot!"
Sandy D.
Accountant
"Very comprehensive. I have a WordPress website and now I feel more confident that I can manage it myself."
Althea B.
Financial Consultant