Event Information
Location
Wintech Centre
#01-02
Singapore, 408726
Singapore
Description
With all the E-COMMERCE rage these days, u need to ask which biz-model works best for u! And which one returns u the highest value per investment!
---
NEVER TRUST AN E-COMM TRAINING PROGRAM that claims you "don't need experience, prior knowledge, technical skills, yet earn millions within a short span of time"...
Face it, if you want to get into an E-Comm Biz, you must know more-than-basic computer skills; You must possess an entrepreneural mindset if you want to be your own boss; You must possess above-average discipline to run this work from your home...
Ultimately, you can't start from 'Zero'!


...AND THAT'S THE PURPOSE OF THIS SEMINAR!

Hi! My name is Glenn Lim. I'm an ordinary guy who messed around with various online businesses since 2009. I was first introduced to online marketing from some friends keen to 'recruit' me as their partner. Over the years I failed in many of them. They consisted of various Affiliate-marketing types, Ebay, Qoo10 stores, MLM biz, and even a Dropshipping biz. I begun to read up more & became more knowledgable. Trust me, I've been regularly attending at least 80% of all the current E-Comm Workshops out there! Many use the same lingo, compete in the same markets, make the same promises, but few actually deliver!
That's because there's so much more behind the glitz of owning an online biz! Many are clueless how to intelligently measure the real value-per-investment when it comes to startup capital, or joining/distributor fees, webstore subscription/maintanence, transactional commissions, 'actual' cost of sales/mkting involved in your biz etc.
Today, after weighing them comparatively, and even conducting my own 'A-B testing' on some, I've discovered some of the best-value high-yield E-biz platforms that produce profitable results! (I've also made considerable $ on them over 7yrs!). And as a trainer, I want to share these secrets with you..."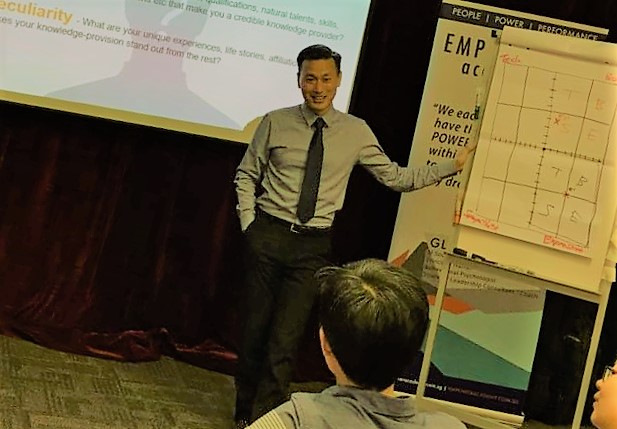 "However, these came at a high personal cost...
Let's just say I've paid the price in making all the possible mistakes so that you don't need to!
Yes!...You don't need to waste precious time to experiment or research from scratch. Or wonder if you've been duped into buying a 'profitable online system'. Attend this seminar & you can learn & benefit from MY mistakes! I'll tell u exactly what to avoid & what to look out for when identifying a suitable online biz for yourself! I'll tell you which platforms are shams, down-trenders, & zombie-outfits. I'll teach you the 6 Critical Measures of a sound E-Biz. I'll show you how you can leverage on reliable technology, reputable e-systems, automation etc, so that you can channel your time on results-generating activities!
I'll even tell you if you're not ready to launch your E-Comm Biz! WHY? Because the stats are real! - 90% of newbies who go into E-Comm prematurely, fail miserably & cannot recoup their investment. Please don't set yourself up for failure!
Oh...and I welcome industry-players and existing E-Comm owners/trainers to attend & dialog with me at my seminar!"
---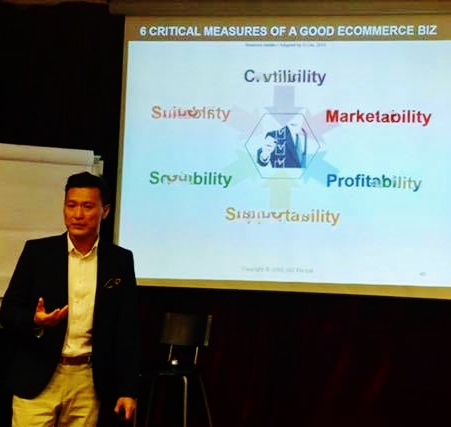 SEMINAR OUTLINE:
✔ Explore the current E-Comm landscape & make comparisions to identify the 'leverage opportunities'!
✔ Examine the 6 CRITICAL MEASURES of a sound E-Biz!
✔ Identify key E-Megatrends that help u leverage on the right product-market matching model!
✔ Learn to clarify your readiness & identify pitfalls, before making emotional decisions to jump into your next E-Comm venture!
---
THIS IS FOR YOU IF U ARE...
✔ Tired, stuck & confused with all the different E-Commerce Ads claiming to have the best products or systems around!
✔ Wanting to find the most suitable E-Commerce model for yourself, to start generating a bona-fide business!
✔ Struggling at building your online business due to lack of knowledge / skills / experience!
---
REGISTER NOW!
Please register Responsibly? ie) If u SIGN UP, please SHOW UP! Otherwise u will be taking a seat from someone else who was able to attend.
FULL VENUE ADDRESS WILL BE DISCLOSED AFTER REGISTRATION
Enquiries please call / text 9299-4148
Date and Time
Location
Wintech Centre
#01-02
Singapore, 408726
Singapore