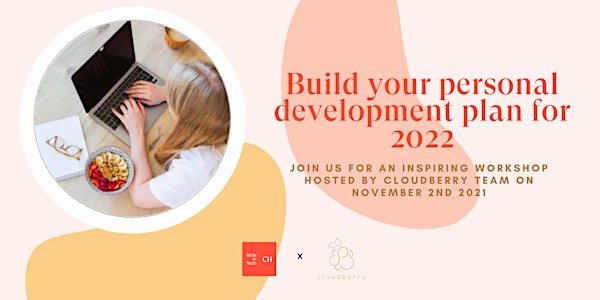 Build your personal development plan for 2022 and beyond
Be ready for 2022 ! Join us for this inspiring workshop on personal development, hosted and animated by experts from Cloudberry.
About this event
Join us for this 90 minute interactive workshop with experts from Cloudberry. Through this session you will build your own personalized development plan for 2022 and beyond.
The workshop will guide you step by step through the process of how to construct a robust plan and will include plenty of interactive sessions and peer discussions to help you get it right. So, if you want to really commit to your own personal growth and development and need help getting started, then sign up to join this workshop.
All participants are requested to bring a pen and paper, or any other feature to take notes, in order to work on your personal plan during the workshop.
Please be aware that we will take pictures during the event which will be published on our website and social media channels and can be reused for marketing purposes at a later stage.