Description
Build Your Personal Brand
We have all heard the expression Personal Brand, but what is it actually? We have heard we have to "make ourselves known" in order to get ahead, but what is the best way to do so? Many people expend time, energy and effort in the wrong place. Join us for a highly interactive and experiential workshop about Personal Branding. You will walk out with tools, concepts, feedback and a greater self-awareness about your own personal "Brand".
Learning Outcomes:
Learn what is Personal Branding and how to start.
Understand the relative importance of Performance, Image, Exposure (P.I.E.)
Take the first steps to develop your Elevator Pitch
Practice Pitching your Brand and get Feedback
About our speaker: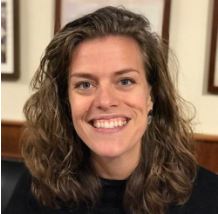 Margo McClimans is a certified executive coach and founder of Coaching Without Borders GmbH. She runs leadership development programs in Europe, US and Asia for companies such as Siemens, AIRBUS, SwissRe, Baloise, McKinsey and more since 2005. She is guest speaker and coach for business schools such as the University of St. Gallen, University of Zurich, and CIMBA Italy. She volunteers for the Professional Women's Network and TEDx Zurich. Her coaching certification is with the Coaches Training Institute (USA), and she holds an MBA in International Business (IT) and a bachelor's degree in international Relations (CH). She is author of The Four Channels; A Businesswoman's Guide to Cracking Confidence

Margo has a particular passion for international leadership development and intercultural training, as she has lived in 6 countries on 3 continents and speaks several foreign languages. Her clients have come from over 50 nations, mostly working in multi-cultural environments for global organizations.
She has co-developed several leadership courses for women in a handful of corporations as well as co-creating a public course called Whole Leadership, delivered in Zurich and Istanbul. Her main work with women is helping them develop their authentically feminine leadership style while building confidence without arrogance.
Find Margo on Twitter as @coachwoborders,
Visit www.coachingwithoutborders.com or find her on
LinkedIn: https://ch.linkedin.com/in/margomcclimans, where you can also view videos of her at work.
Sponsor
Agenda
18:00 Registration
18.30 Presentation - Work in groups
19:30 Q&A
20:00 Networking Apéro
Event Language: English
Professional Development Units: 2
- 1.0 Leadership
- 0.5 Strategic & Business Management
- 0.5 Technical Project Management
Please be aware that at the event photos of the audience are made and published on the PMI Switzerland homepage as well as on Facebook. The event may also be live broadcasted over Facebook. With your attendance you accept these conditions.
Event fee discounts: If your are PMI-CH member, please log in with your PMI-CH member account at www.pmi-switzerland.ch and enter the event from there in order to benefit from the membership discount: https://pmi-switzerland.ch/pmi-switzerland.ch/index.php/internal-processes/705-eventbrite-faq
Cancellation policy: 100% refund is possible for a ticket if cancelled 5 days before the event.