Description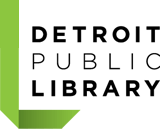 The SBDC invite serious entrepreneurs and business owners to attend our free 5-week business plan workshop series. In this workshop you will develop your very own business plan with a certified Small Business Consultant from the Small Business Development Center (SBDC). If you are committed to growing your small business and are looking to launch your innovative ideas, please register today! Free parking is available in the employee lot.
Additional questions or concerns, contact the Detroit Public Library @ 313-481-1406 or 1391.
Registration requires a commitment to the 5-week series.
Introduction to Business Plan -April 8, 2017
PROGRAM IS FULL, We will offer the same program mid June.
Thank you