Build Your Business Workshop Series

Tuesday, April 9, 2019 from 12:00 PM to 1:30 PM (EDT)
Event Details
 Join us for this eye-opening series about what every business owner needs to know when it comes to legal basics to operate your business effectively, efficiently and smartly. Hillel Goldman, Partner with Mix & Goldman, LLC, and experts in their various fields will present this 4-part Legal Bootcamp created in partnership with the CT Small Business Development Center and Greater Danbury Chamber of Commerce.
Each session will cover an important legal topic relevant to small business owners in any industry. If you own and/or operate a business, you need to attend these workshops to learn about the things that you should (or MUST) be doing to comply with the law and cover your assets.
This series is generously SPONSORED BY and will take place at
 Texas Roadhouse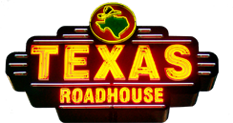 . 
---
TUESDAY, APRIL 2nd
Operating Agreements /  New Uniform LLC Act & IRS
What every business owner needs to know including critical changes EXISTING and NEW LLCs' operating agreements must reflect since the Uniform Limited Liability Act became effective July 1, 2017.
New changes implemented by the IRS

What you don't know could bite you in the backside!
---
TUESDAY, APRIL 9th

The SBA 504 Loan: The Best Kept Business Loan Secret

SBA 504 loans provide the borrower 90% financing for the purchase or long-term lease of your building. Borrowers can also use these loans towards buildout, equipment and working capital. The SBA 504 loan process is considered cumbersome by some who may not have all the facts. This workshop will put that assumption to rest and cover all the necessary requirements in language everyone can understand, as well as the prep work you can do to simplify the process. 
90% financing for the purchase or long-term lease of your building

Working capital, equipment, and buildout

40% fixed financing for 25 Years
---
TUESDAY, APRIL 16th
Proprietary Information - How to protect your technology

You have created technology and other proprietary information that no one else offers. In today's world, it's clear that managing your information and its security is a struggle for most organizations as the number and severity of threats continues to grow. In this immersive workshop you'll learn about:
How to protect your company's proprietary information

How do you make restrictions enforceable?

Non-Compete Covenants - are they as enforceable as they used to be?
TUESDAY, APRIL 23rd

Mergers and Acquisitions / Buying or Selling a Business
"Never invest in a business you cannot understand." – Warren Buffet
Buying and selling a business is by no means a simple feat - it's a science and an art. When you decide to embark on the journey be sure to take the advice of Warren Buffett. Without a plan, entrepreneurs may soon find themselves in a position to deal with some serious financial consequences. In order to avoid devastating outcomes, there are a few essential techniques everyone must learn before buying and selling a business.
Regardless of when you think you might offer your business for sale, it's important to start preparing today for that transaction. Generally, owners think about selling their business years before they exit. Why? Failure to prepare your exit strategy could cost millions when you're ready to sell.
When do you get your attorney involved? 

What you do from the beginning could come back to haunt you

It's only a letter of intent, no worries right?

Due diligence. Who should be involved?
---
Presented in partnership with:
When & Where

Texas Roadhouse
74 Newtown Road
Danbury, CT 06810


Tuesday, April 9, 2019 from 12:00 PM to 1:30 PM (EDT)
Add to my calendar