Uncover the Reasons You're Afraid to "Put Yourself Out There", What Your Brain is Doing to Cause it and How You Can Overcome It.
About this event
This Masterclass is for women entrepreneurs who know they need to "put themselves out there" more to grow their business but anxiety, fear and insecurity seem to make your stomach do flips to even think about it.
You see other entrepreneurs in your industry showing up big and crushing it, and you're tired of secretly wishing you knew their secrets to confidence.
In this 60-minute Masterclass we will cover:
Underlying Reasons You're Afraid to Promote Yourself
How Your Brain is Wired to Cause This Stifling Fear
Actionable Strategies You Can Implement NOW to Overcome this Fear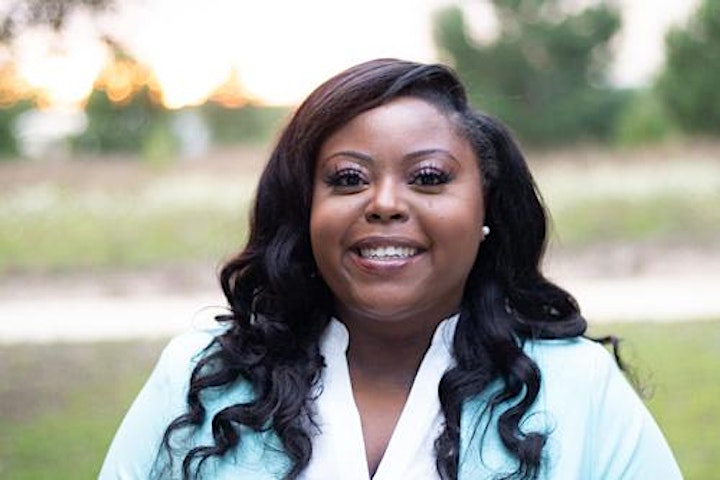 This Masterclass is hosted by Brittany Sherell. An engaging and straightforward Executive Coach and Speaker, Brittany has spoken internationally to hundreds of organizational leaders and coached dozens of women leaders to achieve breakthroughs in their professional and personal life. Brittany is the founder of Elam & Co., a global training and personal development brand, that's centered on Brittany's belief that there should be a safe space for leaders to be honest about their needs, blind spots and areas of uncertainty. She is committed to teaching others how to activate the biggest, baddest, boldest version of themselves so that they can pursue their BIG goals without overthinking.
Brittany has been featured on several media platforms, including the Authority Magazine, UpJourney, and ImproveHerHealth. Brittany holds a Master of Arts (M.A) in Organizational Change and Leadership and has been selected as a TEDx Speaker for 2021. In her spare time, Brittany loves spending time with her close-knit family, trying out new coffee blends and spending time with her two fur babies Fritz and Snoop.
Date and time
Location
Refund policy
Organizer of Build Your Bold Masterclass: How to Overcome the Fear of Promoting Yourself
Brittany is a Power-Packed Executive Coach and Corporate Trainer who helps Leaders take the guesswork out of How to Overcome the Fear of Putting Themselves "Out There" so that they can show up BOLDLY and grow their business. Brittany is known for her high-energy, engaging approach to learning and development. Her practical and powerful approaches to improving performance and productivity are easy to incorporate even if you're new to being front and center of a brand or business. Beyond her business, Brittany spends time loving on her close-knit family, two fur babies, and trying new coffee blends.
If you represent a company that needs her speaking or training services, please email Brittany at brittany@brittanysherell.com or visit https://brittanysherell.com/speaking/. 
In addition to providing corporate training, Brittany coaches other high-achieving women through her personal development brand, Elam & Co. You can learn more about Brittany's resources for personal growth coaching by clicking Here.