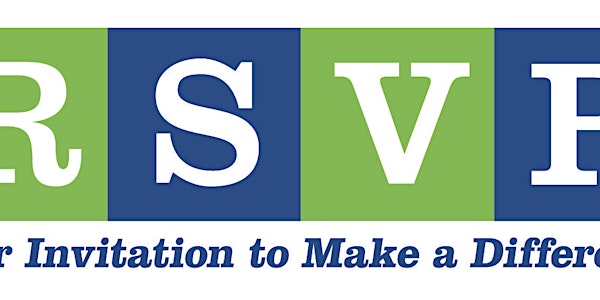 Build Your Board to Ensure Mission Achievement
Do you know how to recruit board members best suited to meet your organization's goals?
By Volunteer Executive Consultants (VEC) of RSVP
Date and time
Wednesday, May 24 · 7 - 8:30am PDT
About this event
Having an effective board is one of the most important ways to ensure the long-term success of your organization. Yet finding and recruiting board members is one of the most difficult challenges for many nonprofits. Often board recruitment is addressed as needed, rather than strategically. Joined by a panel of executive directors and board members, we will examine how to consider your organization's ongoing and long-term needs to create a framework and build a board best suited to meet your organization's goals.
Presenters Include:
Gene Davidov, Board Member, RSVP; VEC Consultant
Marsha Eichelberger, Executive Director, Family Promise Montco PA
Eileen Hallstrom, Executive Director, Literacy Council of Norristown
Alexandra Ingram, Executive Director & Founder, Make the Distinction
Annette Sussman, President, Ardmore Library Board of Trustees; VEC Consultant
Many thanks to RSVP's sponsors whose generosity enable VEC to offer these workshops and its services at no charge.
About the organizer
Volunteer Executive Consultants (VEC), a program of RSVP, provides managerial consulting and educational services to existing and potential nonprofits in the Greater Philadelphia area at no charge. VEC's highly-skilled volunteers have been offering these services to the nonprofit community for more than 30 years.