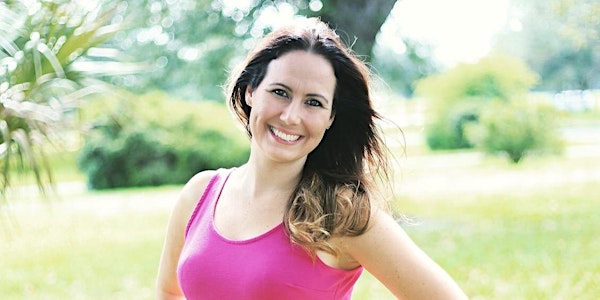 Build Your 6 Figure Dream Private Practice
When and where
Location
Children's Services Council 2300 High Ridge Road Boynton Beach, FL 33426
Description
A Force of Nature: Amanda Patterson, LMHC, CAP, NCC

Florida Mental Health Counseling Association's "Counselor of the Year for 2017", she's one of the hardest working and most successful clinicians around. You likely have run across her prolific Facebook group contributions on My Private Practice Tribe. Amanda Patterson, LMHC, CAP, NCC is Licensed Mental Health Counselor in private practice who treats adults and adolescents with depression, anxiety and substance abuse. Amanda has a therapist collaborative called "Caring Therapists of Broward" in Pembroke Pines, Florida. Amanda helps her clients begin on the journey of symptom relief, self-discovery and healing. Amanda utilizes a variety of techniques, including Cognitive Behavioral Therapy, stress management, increasing self-worth, inner child work, incorporation of meditation, mind/body connection, 12 step work, assertiveness training, mood management, anxiety reduction, empowerment and work/life balance. Amanda graduated with a Bachelor's in Psychology and a Master's in Mental Health Counseling from Nova Southeastern University. Amanda is a believer in holistic treatment and she practices veganism, meditation and yoga in her life. She is an avid reader, both related to personal development and for fun. Amanda serves as the chapter advisor of the Beta Tau chapter of Delta Phi Epsilon and the Cultivation team lead for the Broward Alumnae Association.
Amanda's talk will be about the importance of having a business plan to guide therapists in building a "six-figures" private practice. By having a solid business plan, therapists can create varieties of practices and incomes that suit their goals and needs.
Learning Objectives
As a result of the talk, attendees will be able to:
Articulate a working knowledge of strategic plans related to private practice
State the critical elements of a professional business plan
Explain direct connections between business planning and goal achievement
Create their own strategic plan for practicing in the profession of therapy
This presentation is geared to mental health professionals already in private practice or who aspire to a future private practice. This presentation will help attendees put a solid plan in place to build a practice that thrives and creates a good standard of living for the therapist. Many therapists start with less than a solid plan and many private practices fail within a short period of time. By having a business plan, counselors are more likely to achieve goals and weather the ups and downs of and achieve in excess of $100,000 income within private practice.
NEW LOCATION!
Children's Services Council
2300 High Ridge Road
Boynton Beach, FL 33426
The Children's Services Council's mission is to enhance the lives of children and their families and enable them to attain their full potential by providing a unified context within which children's needs can be identified and resolved by all members of the community. To achieve this, the Council plans, develops, funds, and evaluates programs and promotes public policies which benefit Palm Beach County's children and families. We are grateful for their generous hospitality in providing our meeting room for this event.
Not Yet a Member of The Mental Health Counselor's Association of Palm Beach? Join Now!

Annual Memberships:
$60 Licensed Professionals
$40 Registered Interns
$20 Retired (INACTIVE LICENSE) and returning students
$5 First Time Student Members
$85 Associate Membership (non-licensed professionals)


The Mental Health Counselor's Association of Palm Beach is a 501(c)(3) non-profit Florida corporation and is authorized to offer Continuing Education credits by the Florida Board of Clinical Social Work, Marriage and Family Therapy and Mental Health Counseling. Provider Number BAP #788-Exp. 3/2017