Build Social Elements in Your App: Hooks and Nails

Thursday, June 21, 2012 from 5:30 PM to 9:30 PM (PDT)
Event Details
Date/Time:  Thursday, June 21, 2012, 5:30 -  9:00pm
Place:  Pillsbury Law Firm, 2475 Hanover St.,  P A L O   A L T O !!! 
Want to know who else are coming too? RSVP on Facebook too to see them: 
http://www.facebook.com/events/246224965483634/
Almost every application out there including web ecommerce, content providers such as news, entertainment, community/forums, even mobile games and applications, has realized that they have to build some kind of social elements to enable their users' interactions with friends or other users.  From Brands to Games, no one can afford not to do so.  But what are some of the hooks and nails that you need to learn to build into your apps?
Remember: If It Ain't Social, It Ain't Gonna Go Viral !!
We bring you three startups that have learned to crack the code and therefore create the powerful tools or platforms to allow their target business and/or users to have conversations and interactions, which could be turned into deeper engagement with powerful and positive sentiment. 
Keynote:   Joseph Nolan, Director of NewMedia, The Men's Wearhouse.  Immersed in the social media craze from its beginning, Joseph is a proven mover and shaker and authority on social business for major brands.  He's facilitated transformations at industry-leading companies and spearheaded the establishment of social operations at Lexus, General Motors, Symantec and currently, Men's Wearhouse.  Joe is also a prominent thought leader in the social analytics and intelligence space.  Besides all things social, his roots are grounded in nearly a decade of integrated marketing and reputation management. 
Learn from how a big brand like MWH implements their social media strategies against matrix measurement. Joe's got loads of stories to tell!
Startups On the Deck:  
::Jing Zhao, co-founder/President, SocialDial, creator of CrowdCall.  CrowdCall is on Android and iOS which is like a group mobile call of Group.me.  Currently supported in 40 countries, CrowdCall's easy setup allows conference call to your friends without them using the same app and without incurring line or service charges. SocialDial has secured angel funding from Mike Arrington (you know who he is) and other VCs' personal angel funds. 
Jing holds PhD in CSE from Penn State.  He has published a number of research papers in IEEE/ACM journals and conferences in topics on mobile, networking and communications.  One of his papers has been cited more than 400 times. 
:: Ellie Cachett,  Founder/CEO of ConsumerBell which helps companies and consumers manage  product recalls online and keep people safe.  In addition, it provides tools for brands to manage purchasing decisions by monitoring the recalled items and therefore proactively convert consumer sentment into positive brand engagement.  Ellie spoke at Entrepreneurs RoundTable before and will bring update to her running the startup and the path she has taken.  She is also a publicly well-known advocate in AIDS and Public Health, and very active in the NY and CA tech communities. She is on Wikipedia:  http://en.wikipedia.org/wiki/Ellie_Cachette
:: Jeff Harris, co-founder/CEO of TalkWheel.  With an impressive design, Talkwheel visually creates conversation with and between a brand's fans. By integrating it into social media marketing, they embed a customized Talkwheel to enable fan2fan conversations.  At the individual level, it has a round table visual allowing groups to interacting with each other at very high levels.  
Here is Jeff interviewed by Robert Scoble. http://www.building43.com/videos/2011/06/28/talkwheel-roundtable-discussions-online/
5:30 - 6:45pm  Check in, social, make new friends
6:45-  8:30  Keynote by Joseph Nolan (The Men's Wearhouse),  followed by startup talks: Jing Zhao (CrowdCall), Ellie Cachette (Consumer Bell) and Jeff Harris (TalkWheel)
8:30 - 9:00, You are the star! Share your experiences, ask questions. 
9:00 -  More schmoozing if you are in for that
This event is generously sponsored by our friends at Pillsbury Law Firm, talk to them if you need help of any legal issues.  They are great people who provide top services and expertise to tech entrepreneurs among other specialties. 
Chief Squawker, 800 Birds
/Shirley Lin
[Her other day job: EVP, Asia Operations/Bizdev,

Beintoo

 ]
Join 800 Birds to receive notes of future events: 
http://www.facebook.com/groups/800Birds/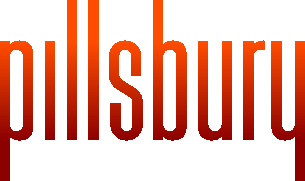 Attendee List
Sort by:

Date

|

First Name

|

Last Name
When & Where

2475 Hanover St.,

Palo Alto, CA 94304-1114


Thursday, June 21, 2012 from 5:30 PM to 9:30 PM (PDT)
Add to my calendar
Organizer
YeahMobi Team
YeahMobi is the leader in delivering the best results for your mobile marketing and user acquision strategy with precise focus and targeting. 
www.yeahmobi.com 
Contact:  derrick.nguyen@yeahmobi.com or Shirley.lin@yeahmobi.com
Build Social Elements in Your App: Hooks and Nails