Build Optimal Models in AI & Machine Learning
Description
Topic:
This webinar will present is the practicalities of the lack of diversity in data science (specifically the lack of women, women of color, & non-white/non-Asian men & the lack of professionals from lower & working class backgrounds) & how precisely this affects model building, most significantly in AI & Machine learning, but impacts essentially all model building because of the decision-making processes involved in modeling. Also how those models result in considerable flaws, errors, & problems for applications as far ranging as banking & credit decisions, online marketing & advertising, e-commerce, driving apps, etc. but how to actually overcome these challenges in order to build optimal models. Also how we can specifically increase sex, ethnic (racial), & social class diversity in data science degree paths & in the workforce.
Through this webinar, Valarie would close by laying out specific steps for students & young professionals to find a mentor or mentors —specifically when those students & professionals are women, first-generation college students/graduates, and from lower & working class backgrounds. How to make the most of a mentoring relationship & how to know when it's the right time to conclude that relationship.
Speakers:
Valarie Bell, a computational social scientist, researcher, and professor in the Mayborn School of Journalism's Master of Science Program in Digital Communication Analytics at the University of North Texas.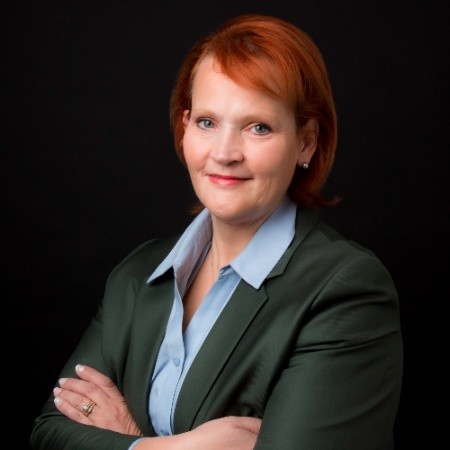 "I am a computational social scientist, researcher and full-time analytics faculty member at the University of North Texas in their online Master of Science program in Digital Communication Analytics. I have a Ph.D. in sociology, with a specialization in computer science as well as statistics & advanced design and data analysis. I have a Master's degree in social psychology and another in Forensic Psychology. I have spent a decade in the industry as a marketing development manager working with Fortune 500 companies to develop and launch new brands through innovative marketing strategies. I have also managed national product recalls and crisis communications for both international and national corporations in the medical device, pneumatics, superconductor, and the petrochemical industries. I am from Chicago and a proud alum of the University of Illinois at Urbana-Champaign and the University of Nevada-Reno."
About Us
Our goal is to create a data science learning platform to connect data science & blockchain enthusiasts. These online conferences will demonstrate cutting-edge technology and feature a variety of data science & blockchain experts covering topics including industry trends, data science applications, open-source software, machine learning, and many others. This is the must-attend event for anyone that is already in the field or just looking to expand their career network in the Data Science & AI arena. More details please check our website: www.ideassn.org