Location
First Round Capital
4040 Locust Street
Philadelphia, PA 19104
Description
Join us once again for tech workshop during Philly Tech Week 2014!
Build iOS Mobile Apps 101
This hands-on workshop is designed to teach individuals the basics of how to create a mobile app.
This workshop is perfect for you if...
You have a great idea for an app but you don't know where to start

You are curious about the steps to create an app and submitting it to the App Store

You have an online business or website and are considering developing a mobile app

You have an interest in mobile technology
By the end of the class, attendees will create basic code to add functionality to a simulated mobile device. This class is designed for people with no experience however basic knowledge of HTML, CSS, and Javascript are a plus.
You need a MAC with OS X or higher to participate in the exercises. You must download Xcode 4.5 or higher prior to the workshop. A tablet will not suffice for the exercises however parties interested in getting a basic understanding of the development process are encouraged to attend.
Pizza and beverages will be provided. Workshop will begin promptly at 6:30 PM and will last approximately 2 hours.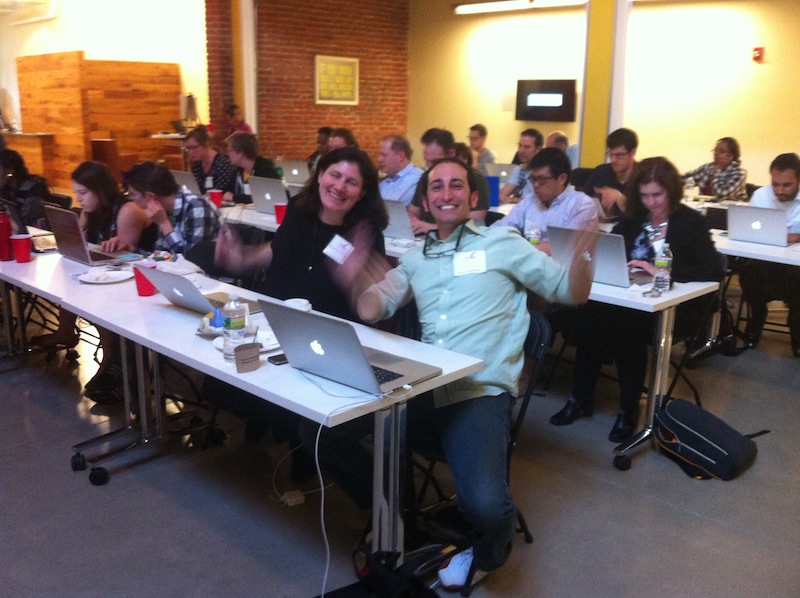 In 2013, Signature RED was one of 7 micro-grant winners for hosting this workshop during Philly Tech Week.
The Twitter hashtags for this event are #BuildAppsPHL and #PTW14.
---
About the instructor:
Nick Rivers is a web technologist and investor that has been coding since the age of 15. He is currently the Lead Developer at Blueprint Interactive, a full-service marketing firm specializing in strategy, creative, and campaign execution. He is also the creator of Envato Wallet, which allows developers to instantly check their balance.
About Philly Tech Week:
Philly Tech Week is a week-long celebration of technology and innovation in Philadelphia. The annual week of events is intended to grow the impact of this innovative region through programming focused on technology, collaboration and improving Philadelphia. Philly Tech Week is organized by Technically Philly.
About Signature RED:
Signature RED is a marketing a communications company that provides creative and innovative solutions for niche markets. Jumoke Dada is the creative director. Through its Legally AMBITIOUS brand, Signature RED hosts educational workshops for women. Through its Project ALOE give-back initiative it provides care packages and advice to college-bound girls.