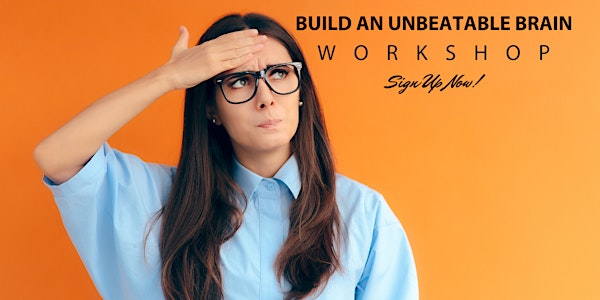 Build An Unbeatable Brain
When and where
Location
1714 Dublin Blvd 1714 Dublin Boulevard Colorado Springs, CO 80918
Description
Brain challenges affect millions and the signs pop up every single day!
Join Dr. Susan Rivard at her LIVE event, "Build an Unbeatable Brain," on Wednesday, November 7th.
Discover the link between everyday symptoms and life-altering illnesses:
Anxiety
Depression
ADD/ADHD
Memory Loss
Brian Fog
Dementia
Alzheimer's
Why are these things affecting so many of us? And, more importantly, what can we do about it?
Dr. Rivard passionately believes we all have control over our own health. Fate is not determined by diagnosis, genetics, or life circumstances! If the brain is not working well, we have the power to change it. At this seminar, she will share science-based, easy to understand, simple to apply tools that can help get the brain back on track quickly.
This Workshop Will Cover:
-Natural strategies to hack into the brain's own self-healing, self-repair process.
-How to detox the brain to improve the clarity of thoughts and regain focus.
-The intricacies of the brain-gut connection.
-How to get the gut to produce the neurotransmitters necessary to stay happy.
-What causes memory loss and steps to prevent or reverse it.
-Natural solutions for anxiety, depression, and loss of motivation.
-Strategies to get the brain out of fight or flight and find calm again.
There's no doubt that we live in a stressful and toxic environment; this workshop will teach how, with the right tools, to mitigate the effects of that environment by building an unbeatable brain. Join us!
Register now, seating is limited.
Please call (719) 428-5583 with any questions about this seminar.