Description
Interested in the social enterprise space? New to Washington DC? This Mission Driven seminar is designed to help you find exciting and meaningful work by giving you a better understanding of the social enterprise ecosystem in Washington DC. In this seminar, you can expect:
Names of local social enterprises and responsible businesses
Tips for breaking into the social enterprise space
Networks and events focused on social enterprise
Build a career that matters with Mission Driven. Join us today.

Workshop Facilitator: Ryan Steinbach, Mission Driven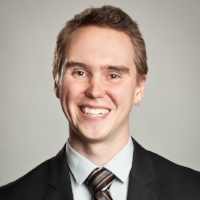 Ryan Steinbach is the founder of Mission Driven, Inc., a professional development firm that elevates the work and lives of social enterprise professionals. In addition to facilitating Mission Driven programs, Ryan coaches individuals on finding meaningful jobs, leads impact career workshops, and teaches professional development programs for DC youth.
Prior to launching Mission Driven, Ryan ran programs that helped professionals all over the world build more meaningful careers in social enterprise and impact investing at the social enterprise Impact Business Leaders. Before that, Ryan supported social enterprise programs at the Smith School of Business at the University of Maryland.
Thrive Workshop Series at Impact Hub DC
Thrive is a workshop series at the Impact Hub DC focused on helping social entrepreneurs and innovators be more effective in their work. Thrive will feature opportunities for the Impact Hub DC community to learn new skills, grow their businesses, and engage with like-minded professionals who are passionate about creating a better world. Join our weekly workshops on the Impact Hub DC website and get ready to Thrive this fall.