Description
Explore how electronic toys make sound! Build a toy piano out of electronic parts and create music with it. Plus, take home the kit of parts so you can rebuild and experiment at home. A fun intro to electronic circuits from Kramden Institute.
Open to all students in grades 6, 7, and 8.
All class materials will be provided. Registration includes a free, complete kit of electronic parts with instructions to rebuild the electronic piano project!
Looking for great STEAM (STEM + Arts) experiences this summer? Check out our camp lineup!
Kramden Institute has received a grant to make this event FREE thanks to the generosity of Remake Learning Days, the Triangle Learning Network, and the Museum of Life and Science in Durham.
If you previously registered for $10, you will receive a full refund. You do not need to do anything to receive the refund. Your registration for the workshop will not change.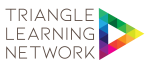 Kramden Institute is a Triangle Learning Network (TLN) member. TLN is a collection of educators, librarians, makers, and others, all committed to supporting lifelong learning in the Triangle region of North Carolina.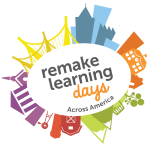 This event is part of Remake Learning Days (RLD), a celebration of innovative learning events for youth to develop their sense of creativity, perseverance and curiosity. Hosted by a variety of organizations and schools across the community, events are designed to be hands-on and relevant educational experiences for youth of all ages and their families, caregivers and educators. In 2019, RLD expands across America to six regions. Visit RemakeLearningDays.org for details.