Description
Come along to our Monthly Build an App Workshop for Beginners.
We'll use Bubble.is (a drag and drop interface - you don't need to know how to code) which allows you to build complex web applications at the click of a mouse.

You don't need any prior experience using Bubble.is. Complete non-tech beginners welcome.

Our last workshops have received great feedback with everyone pretty excited about their finished app.
In this workshop I'll show you how you can build a desktop web application that looks great on mobile and iPad and we will create the same application as a native app (iTunes/Google Play Store) all at the same time.
You'll be able to look at your smart phone and see your app being built right before your eyes.
About the Workshop:

1. Bring your laptop and smart phone
2. A full step-by-step written guide is given for you to follow

3. Watch as I build and explain it as I go on a giant television screen
4. By the end of the workshop you will have built 2 screens of a working app on your laptop

5. Complimentary Beer and chilled water provided from the Kindred Group (Kindred build gaming and wagering apps).

By the end of the workshop you will better understand:
1. Bubble's drag and drop app-builder

2. How to build and design a screen. (If you have come to a previous workshop, today I'll show you a few more tricks we haven't covered)

3. How to start thinking like a developer

4. Where you can sell your app!
5. When to use Bubble and when to use a CMS like Wordpress

What is Bubble.is?
Bubble.is is a click and drag interface for non-coders and coders who appreciate quick app-building!

Bubble.is can build complex apps. With Bubble you can build your app using a click and drag interface. Even better, it generates real code that can be built on by real developers.
If you are interested in online business and think an app might be the way to go, come along. I know what I'm talking about and Bubble.is is so fun to use it makes a great money-making hobby as well as a platform for professional apps and experienced developers.
I'll tell you what to do and how to do it!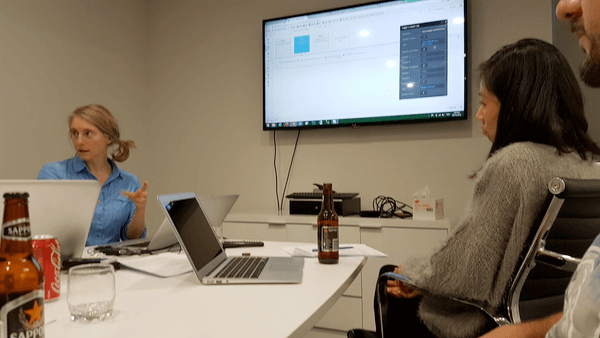 Want a head start using Bubble.is?
Download our Step by Step Guide to Building the home screen of a Criminal History app!
Download the PDF here: https://sowl.co/60KAM