Event Information
Refund policy
Refunds up to 7 days before event
Accelerate trust, adaptability, effectiveness and innovation on your organisation.
About this event
In a world of change, trust is becoming one of the main factors for building organizations of the future.
The pandemic has had a profound impact in every sphere of our lives. People and organisations are expected to navigate through this uncertainty with very little support. One of the main effects of the Corona-19 is the level of distrust it has created in people, businesses and every layer of our society. To make any option to return to work successful requires a high level of trust.
What happens if you can't build a culture of high trust?To not do so is bound to negatively impact in many ways such as putting people's lives at risk, creating resentments towards senior management, which unilaterally will create low staff engagement, morale, and mood.
Our Culture of Trust program will help you identify, understand and create the potential to create a culture that frees up the untapped power of your organizations.
Who Should Attend
Are you ready to foster a trust culture?
Whether you are a team leader, team member, an HR professional, a senior executive, a change management practitioner, or a consultant, this program will help you accelerate positive change in your team, organization, and clients.
Throughout our 5-module journey, you will
Define where the root of your most urgent problems
Provide people with tools to ignite trust changes
Speed up the trust building process
Improve your team performance by creating a trust culture
Modules:
Module 1. Awareness. Why we need trust in our organisation?
Module 2. Defining of trust. How we understand trust?
 Module 3. Dynamics of Team Trust. What forces can help us to develop and grow trust?
Module 4. Trust in Action. Strategy and tactics for the development of Trust.
 Module 5. Trust Recovering.
A Live Online Program:
This workshop can be taken in online format:
This is not a lecture, but a hands-on class. By using Zoom, Mural, and other tools, you'll get real-time feedback from the facilitators and interact and learn from other participants.
Participants just need a computer or laptop with Internet access. You don't need to incur any additional cost or tech licenses to participate.
About Trainer
Alexey Pikulev, Creator of The Team Trust Canvas
I'm the founder of InTeamWeTrust, a company that helps teams foster trust.
I believe a hight trust culture inspire people to be more human, creative, and collaborative.
I'm excited that more and more companies, coaches and teams are adopting our Trust Toolkit. I look forward to meeting you at the Culture of Trust program.
Register right now!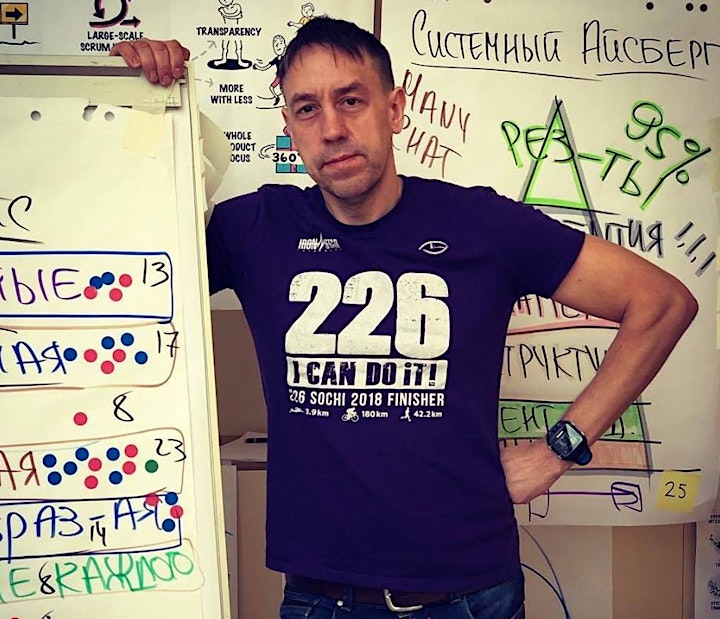 Date and time
Location
Refund policy
Refunds up to 7 days before event
Organizer of Build A Trust Culture. Online Workshop Journey