Description
In this workshop participants will assemble and program a Pololu 32U4 Zumo bot. The Pololu Zumo 32U4 robot is a versatile tracked robot based on the Arduino-compatible ATmega32U4 MCU. Some soldering is required and we will provide the tools necessary to construct this little bot.
Our friends at Pololu have given us a really good discount on this workshop which allows us to provide this for $25 less than you can buy one from their site. It's a very good deal, and fun to build.
It is recommended to bring a laptop so you can learn to program your bot, but if you don't have one, we have a PC or two that people can take turns programming their Zumo.
We will work until 5:00pm at which time we'll have a dinner break and if any participants want to hang around we'll have some sumobot competitions with our bots.
To see more about what this little bot is capable of, check out this video link: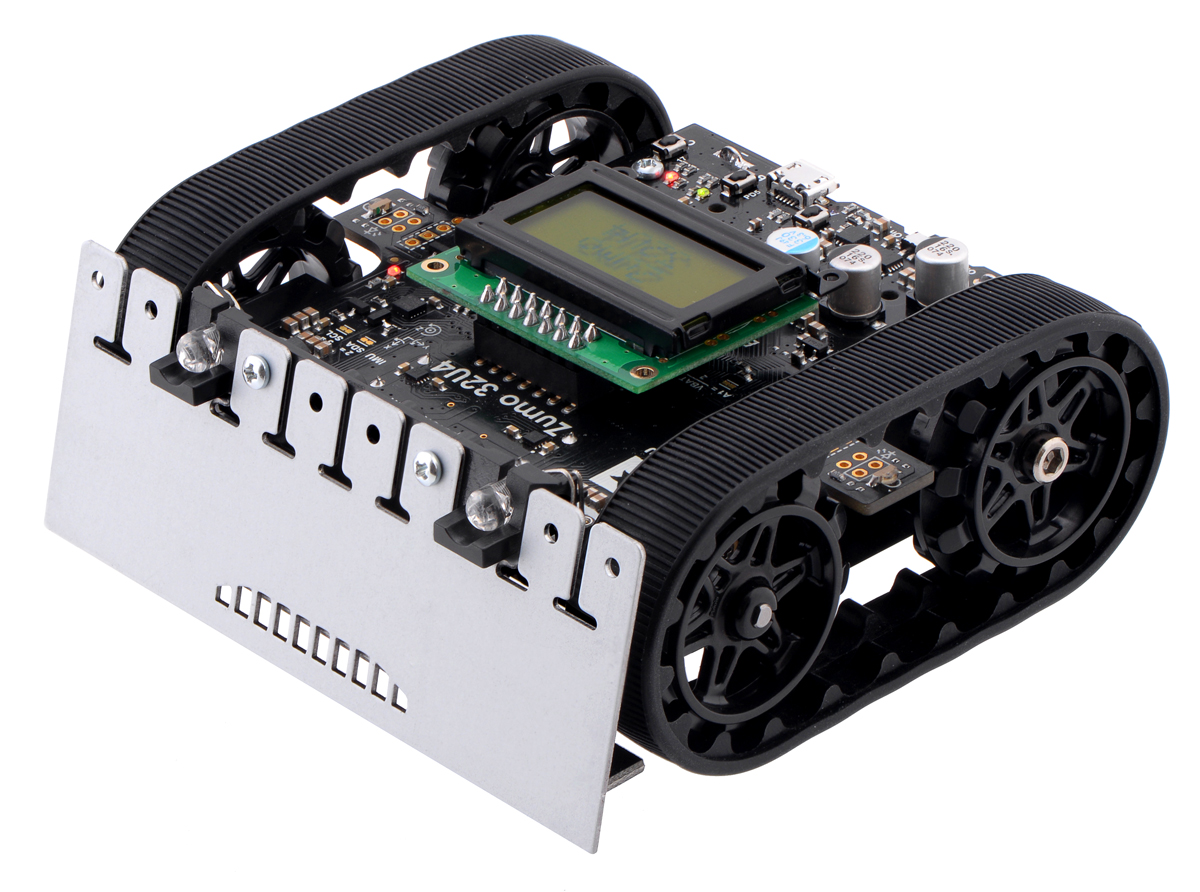 FAQs
Are there ID or minimum age requirements to enter the event?
We recommend particpants be at least 16 years old, or have a guardian to help them.
Can I bring a friend/parent?
You are welcome to bring a build partner if you like, however you will have to share one zumo kit.
What can I bring into the event?
It is recommended to bring a laptop to program your zumo. For assembly, we should have everything you need, but if you want to bring your own soldering iron or other tools you are welcome to do so.
How can I contact the organizer with any questions?
Email jeff@chattlab.org