BUILD A DYNAMIC FASHION PORTFOLIO

Monday, February 4, 2013 from 7:00 PM to 9:00 PM (EST)
Event Details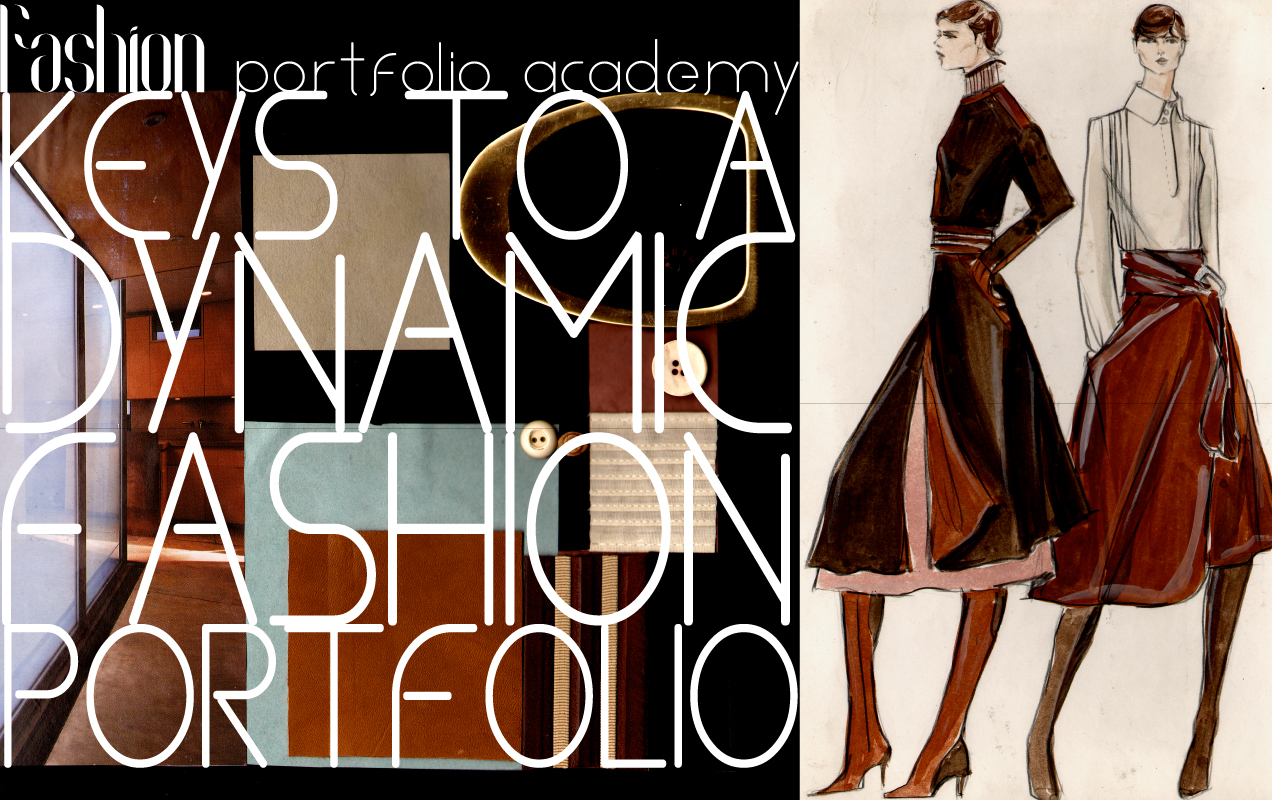 BUILD A DYNAMIC FASHION PORTFOLIO:
This workshop will prepare you with the keys to a powerful fashion design portfolio.
It's no secret that success in fashion starts with talent, but the only way to showcase what you've got to offer is through your portfolio.  Through visual examples of both apparel  and accessory portfolios, this workshop will ensure you've got that edge!  Helpful resources and a detailed hand out of the presentation will be supplied for your maximum benefit.
Some of the topics we'll cover:
Research and inspiration, your concept and fashion mood board.
Color, prints, materials and techniques.
Market trends, identifying your customer and focus.
The design process, and fashion croquis book.
The fashion figure and rendering techniques.
The fashion portfolio edit, layout, and flow.
Hard copy vs. digital presentations, today's expectations.
We'll also hold a 30 min Q&A session at the end of our workshop to cover any questions you might have!
About The Fashion Portfolio Academy:
The Fashion Portfolio Academy is an international resource for aspiring fashion designers and students.  Instructors are Parsons graduates with over s decade of experience in the industry. We share insider tips and trechniques to inspire tomorrow's designers through workshops, private mentoring and free tips.
Sign up for free fashion design tips!
Special thanks to WIX LOUNGE for so generously donating their fabulous space for our event!
Located steps from Union Square, the Wix Lounge is a completely free co-working and event space for creative professionals. Grab your laptop, pop into the Lounge and enjoy a productive workday five days a week. Workers enjoy free wireless internet, printing, and tea and coffee. Creatives can also organize free events at the Lounge that have ranged from classes to fashion shows to art exhibitions. To learn more about the Wix Lounge both as a work and event space, visit the Lounge website at www.wixlounge.com. 
Active since 2010, the Wix Lounge is run by Wix.com, a free drag-and-drop web publishing platform providing user friendly tools for building beautiful, easy-to-make desktop, mobile, and Facebook websites. Wix.com offers cutting-edge web technology that enables online users to customize websites regardless of technical skill or previous knowledge. The product itself is an online tool that allows users to make sites without having to code. Users can drag & drop design elements to create a website from scratch. Wix also supplies an extensive gallery of free templates, all of which are fully customizable through the same easy process. Wix is a popular tool for small business owners, photographers and artists, entrepreneurs and other professionals who make or need high-quality websites. Wix gives users the freedom and the ability to customize and update their sites whenever they like, rather than hiring an expensive pro designer or learning how to do manual coding. Built on a freemium business model, Wix earns its profit through premium upgrades that allow users to connect their sites to their own domains, eCommerce capabilities, and more advanced features. 
The Wix Lounge provides free support to Wix.com users, giving them help and advice for making the ideal website. Visit www.wix.com to check out excellent Wix sites and try the super simple Wix website editor.
When & Where

WIX LOUNGE
10 W 18th St
New York, NY 10011


Monday, February 4, 2013 from 7:00 PM to 9:00 PM (EST)
Add to my calendar
Organizer
FASHION PORTFOLIO ACADEMY

The Fashion Portfolio Academy is an international resource for aspiring fashion designers and students.  We share the essential insider tips and techniques to prepare tomorrow's sought after fashion designers. 
BUILD A DYNAMIC FASHION PORTFOLIO