Build-A-Doll Fundraiser Workshop (Kick Can't-cer Project aka Cancer)
Description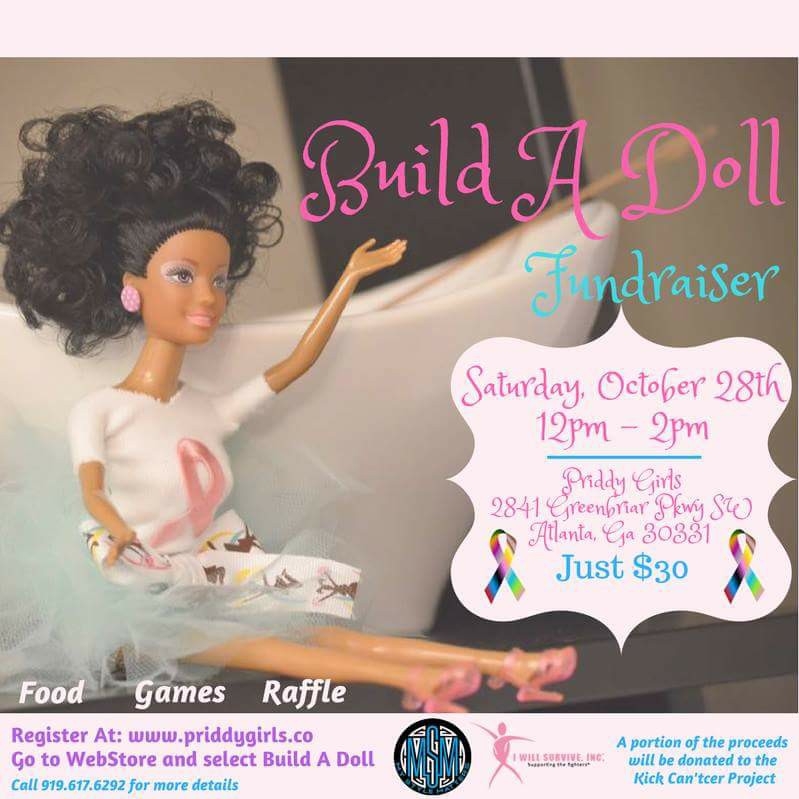 Join Us for an afternoon of Fun, Food and Creativity.
Do-it-yourself!
Put together the head, body and clothes on your very special doll.

Wide Variety of of dolls, hairstyles, complexions, clothes to include:
- various cancer ribbons
- greek paraphernelia

Register at www.priddygirls.co.
Click on the Webstore and select "Build A Doll"