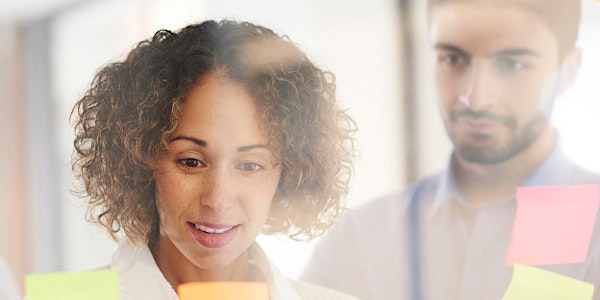 Build a Customer Growth Engine
When and where
Location
Office Evolution Tyson's Corner 8609 Westwood Center Drive #Suite 110 Vienna, VA 22182
Description
Are you trying to:
Attract prospects
Retain existing customers
Enter a new market effectively
Become a better brand storyteller
Often companies have a combination of these challenges. What starts off as an attracting prospects issue can also indicate a problem with retaining customers. Or, what initially looks like a challenge entering a new market is really a challenge of attracting prospects. That's normal in today's business world. The fact that you have multiple challenges can make it frustrating because it's difficult to figure out what is the actual problem.Let's make this more personal. What strategic problems are you dealing with right now in your organization and what questions do you want to ask your customers and prospects?
Build a Customer Growth Engine

We can help you uncover who your prospects and clients are, understand what they want, and recognize the expectations they have of your products and services.
During our half-day workshop, we'll:
Develop a challenge statement that represents the question you have about the customer or prospect.
Create a discussion guide for interviews with customers or prospects.
Map the interview answers and turn them into insights.
Create a persona that represents a customer or prospect.
Re-frame the question based on the insights.
Prioritize the proposed solutions, and select one to prototype and test.
As a result of attending the workshop, you'll:
Gain insights into what your customers and prospects want, need, and the type of experiences they look for from you.
Uncover how your customers make decisions when determining which solutions to consider and purchase.
Learn how to prioritize opportunities and select the one(s) worth pursuing.
Develop a detailed persona you can use for to market your products to representing your customer or prospect.
Your Workshop Instructor
Carla is the CEO and Founder of Pivoting Strategies, a Washington, DC a strategy firm that specializes in the impact of brand strategy on marketing and the clarification of customer expectations.

She has over 25 years of marketing and sales experience. Carla has taught MBA level students at The George Washington University and Johns Hopkins University Carey School of Business. She worked at IBM in a variety of markting and sales positions, building strategies to grow small, medium, and large enterprise markets, both nationally and internationally.