Description
Summary:
The most personal form of engagement a customer can have with a business is a conversation. With over 900 million users, Facebook Messenger offers the perfect platform for these conversations to take place. Enter chatbots: the new way for businesses to engage with consumers, without a single customer service representative on the other end.
You don't have to be a large brand to benefit from using a chatbot. In this workshop, we'll discuss, design and begin to build your first Facebook chatbot. Business leaders and technologists will leave with a better understanding of consumer engagement opportunities through messenger, and their very own introductory bot.
This session is an encore from Tricia's sold-out SXSW workshop, which was one of the top-rated events of the conference.
Speaker: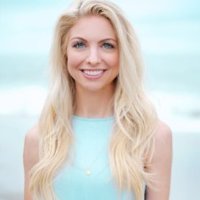 Tricia Katz



Sr Web Engineer, Mutual Mobile
Tricia Katz is a Senior Web Engineer at Mutual Mobile and Organizer for VR Beyond Gaming in Austin. She is also the Founder of emHERge, an annual event that provides an opportunity for girls to gain experience with emerging technologies by using them to solve problems in their community. When she's not coding on work or one of her many personal projects, she can be found mentoring girls and women at local technology programs in her community.
This event is FREE and open to the public.