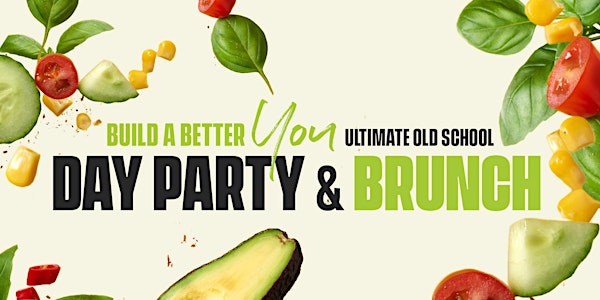 Build A Better You Brunch & Old School Day Party - Greer, South Carolina
The Ultimate Old School Day Party & Brunch with a Purpose is coming to Greer, SC! Join us for a day dedicated to Building A Better YOU!
When and where
Location
Covenant United Methodist Church 1310 Old Spartanburg Road Greer, SC 29650
About this event
Join us for Build A Better You ULTIMATE Old School Day Party & Brunch. Studies suggest that men and women 50+ need inspiration and education to live healthier lives as they move into their senior years.
Join Strengthening the Black Church for the 21st Century (SBC21), Covenant UMC for a FREE Brunch educating you on how to become A Better You! The event will take place in the Gym which is the left side of the main building.
Grab your seasoned and sassy sister girlfriend and brothers and come out and be inspired on how you can BUILD A BETTER YOU through health and wellness education. It's FREE, but you must REGISTER!
We gotcha on the swag and experience. Dance to LIVE MUSIC by DJ, enter to win amazing prizes and gift cards, hang out on the 360 Photo Booth, come ready to receive health education, exercise tips and of course be inspired by the life changing and transformational testimony of Telley Lynette Gadson and more!
It's time to BUILD A BETTER YOU! Don't put it off another day, come be inspired, received information and education to help you on your journey to wholeness! You don't want to miss Rev. Telley Lynnette Gadson, UnitedHealthcare Rita Tolbert and others who will give you the tools to BUILD A BETTER YOU!