Build a Better Business Model Master Class

Wednesday, January 17, 2018 at 9:00 AM

-

Thursday, January 18, 2018 at 6:00 PM (EST)
Event Details
Build a Better Business Model
Master Class Intensive, Raleigh-Durham
Hosted by Big Think Innovation, Inc. and PEAR Factor
Location To Be Determined (In the Raleigh-Durham area)
Start: Wednesday, January 17, 2018 9:00am
End: Thursday, January 18, 2018 6:00pm
Over five million business people use the Business Model Canvas to reduce risk, develop a competitive advantage, and grow their business. You too can learn how in just three days.
What you'll get:
You'll acquire the language, tools, and processes needed to:
Sketch your existing business model and value proposition

Assess your business model against best practices

Map your environment and competition

Generate business model improvements and new models

Develop clarity about your customers

Reduce risk of failures through systematic testing

Implement in any business environment
By working through case studies, visually engaging examples, dozens of hands-on exercises, and even competitions, you will learn how to create an invincible business model. This hands-on, limited-availability workshop is guaranteed to deliver at least one million-dollar idea that can change your business. 
When:
Wednesday, January 17th, 2018, 9am to 9pm (Registration opens at 8:00 am)
Thursday, January 18th, 2018, 8am to 6pm
Includes 18 hours of highly interactive, intensive, fun, and challenging work designed to create personal and business transformation.
Guarantee:
We guarantee that you will get at least one million-dollar idea that can make your business rock even bigger. If not, we haven't done our jobs and we'll gladly refund your full registration fee.
Who Should Attend:
Senior executives, strategists, innovation managers, entrepreneurs, consultants or business coaches; anyone looking for hands-on tools to apply to their business models. We welcome participants at any level of experience with our methodology, from beginner to advanced.
Primary Facilitator: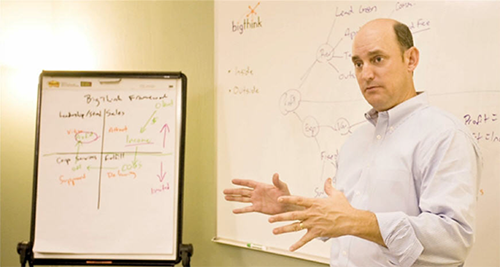 Craig Mathews is an entrepreneur, speaker and business strategist. He created GameChanger: The Business Innovation Game, the only game made for the Business Model Canvas. The Business Model Canvas is a tool used by more than 5 million people worldwide to grow businesses. He has taught Entrepreneurship at UNC Business School, and spends most of his time growing his clients' businesses and creating products and services for his own companies, Big Think Innovation and PEAR Factor. Craig has been with companies from startups to $Billion companies, and has held the positions of Chief Technology Officer, Chief Marketing Officer, and CEO. He is a frequent speaker and has held guest lectures in multiple countries. He is passionate about radically improving the success rate of businesses because he believes that when business does well, business leaders make sure that everyone else does well. This most recently has led him to found PEAR Factor, which helps ambitious business leaders cultivate a high-performance mindset and support system in 3-6 months so they can have more freedom for themselves and their families with less frustration and failure.
Agenda:
Day 1: Shared Language and Prototypes
What Are Business Models, and Why Do I Want to Improve Mine?
Learn the value of business modeling

Explore the Business Model Canvas as one way of looking at your business model for systematic improvement
Connect Business Models to What Customers Want
Learn the Value Proposition Canvas, a valuable tool that helps you get into the minds of your customers and create a more satisfying experience for them – and more profit for your business

Learn basic business model testing approaches
Uncover Success Blockers
Assess potential blockers to success in your own mindset

Recondition your mind to see new opportunities
Clarify Your Ideal Business
Create a clear vision for what you want your business to become
Business Model Innovation Stage 1
Force change on the model using GameChanger: The Business Innovation Game
Business Model Design Competition
Can you win the battle for the best business model?

Work with a team to identify goals and build a business model that optimizes for those goals

Dominate your market segment and learn from the competition about what makes a great model and a great pitch
Your Business Model, Version 1
Determine your goals for the business model

Focus on Market and Value Proposition

Develop market testing plan

Create survey questions
 Your Business Model, Version 2
Update your model

Develop Channel and Customer Relations

Develop Keys

Model the costs

Model the revenue
Day 2: Challenge Your Understanding and Shift Your Thinking
Innovating Your Business Model
Learn how to apply Recurring Revenue to any business model

Learn the importance of and how to get Predictability in your business

Learn the secrets to Scalability so you can grow rapidly with less stress

Learn how to get Higher Margins from any business

Learn how to build in Flexibility to your business model

Learn how to gain more Freedom from your business (if you're a business owner)

Learn how Partnering can be one of your fastest ways to grow

Challenges to traditional business planning that can 10X your growth rate
Your Business Model, Version 3
Update your model

Evaluate: Is the profit worth the risk/effort?

 
Surfacing the Dogmas – Innovation Through a Contrarian Perspective
Understand the deeply held beliefs in your industry

Break them, shatter them, crush them – and win big

Create the no-brainer gotta-have-it offering for your market
Your Business Model, Version 4
Use Business Model Optimization and Innovation to increase profit and scale

Optimize for your goals
Hosted by: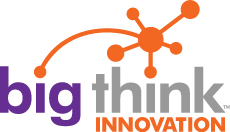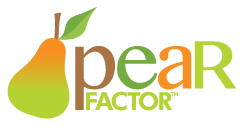 When & Where

To Be Determined
Raleigh/Durham, NC
Raleigh, NC


Wednesday, January 17, 2018 at 9:00 AM

-

Thursday, January 18, 2018 at 6:00 PM (EST)
Add to my calendar
Organizer
Big Think drives revenue and leadership growth within organizations. We help companies find new revenue streams, and make more of the ones they already have.