Description
Event Times:
This is a 4 session class on Monday evenings from 6:30 – 9:30pm.
Session 1: Monday, 10/30/17, 6:30 – 9:30pm
Session 2: Monday, 11/06/17, 6:30 – 9:30pm
Session 3: Monday, 11/13/17, 6:30 – 9:30pm
Session 4: Monday, 11/20/17, 6:30 – 9:30pm


Course Description:
This class will teach you how to build a double cube shelf (24" x 12"x 10") starting from rough lumber - while using the following tools: Sawstop Tablesaw, Planer, and Jointer. In addition, students will learn some Tablesaw techniques such as Dados/Rabbets and Miters/Spline. This is a hands-on approach class. Other topics include demonstration of oil vs. waterbase / stains finishes.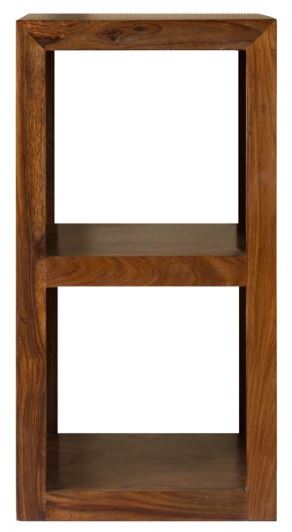 Class Goals:
Make a Double Cube Shelf and in the process, Learn to operate safely the Sawstop Tablesaw, Planer and Jointer. In the process of learning these tools the student will learn some basic tablesaw joint techniques. Finishing best practices and benefits of different types will be demonstrated.
Prerequisites:
Students must be at least 18 years of age.
Materials Provided:
A $70 Materials fee is included in your ticket price and includes all materials you will need for class.
Class Minimum:
This class will not run with fewer than 2 students.
What to Bring/Wear:
Students must wear shop appropriate clothes (no loose/billowy clothing or dangling jewelry/straps/scarves) closed-toe shoes or work boots, long hair secured. Safety glasses required, some may be available on site, bring your own if you have them.
Instructor Biography:
Francisco Leon was first introduced to woodworking in his early teens by helping his father with home projects in his hometown of Caracas, Venezuela. He found Artisan's Asylum after relocating to the USA to pursue a career as an aerospace engineer, he has kept with a strong passion to teach and open his own woodworking business, De Madera (of wood). His years of woodworking experience, combined with his love of design, nature, and an innate creativity give him a unique advantage as a woodworker to make intended projects a reality.
His hope is that through teaching woodworking craft and a combination of time, desire and skill that he can leave something with you that can be cherished for years to come. Francisco resides in the Boston area with his wife Karen & beautiful baby girl.