Bugs, Drugs & Beyond: Targeting the Microbiome to Transform Healthcare

Wednesday, March 1, 2017 from 10:00 AM to 5:00 PM (CST)
Event Details

Join the Janssen Human Microbiome Institute, JLABS @ TMC and Baylor College of Medicine for a one-day forum to explore the ways in which innovators from Houston and beyond are harnessing the human microbiome and advancing novel therapeutics, diagnostics and other health products. During this event, we'll hear from entrepreneurs, academics, investors, and biotech and pharma companies about a variety of product development approaches and the organizations pursuing them.  

Interactive sessions will highlight:
Challenges in advancing to market, from IP protection to commercialization
Potential solutions and pathways currently being pursued across the field
Opportunities for collaboration
The Bugs, Drugs & Beyond QuickFire Challenge:
Are you a game-changing early-stage microbiome company? The Bugs, Drugs & Beyond QuickFire Challenge is officially open! We encourage innovators with promising ideas or research with the potential to impact patients to apply now. The winner will be awarded one year of residency at the state-of-the-art JLABS @ TMC in Houston and will be announced at the end of the event on Mar. 1st. Deadline is February 12th. Apply online today!
Speakers:
Dirk Gevers | Global Head, Janssen Human Microbiome Institute, Janssen R&D read bio»
Joseph F. Petrosino | Professor & Interim Chairman,  Baylor College of Medicine  read bio»
Jack Gilbert | Director of the Mircobiome Center, University of Chicago  read bio»
Dan Knights | Assistant Professor, University of Minnesota  read bio»
Tom Luby | Head of JLABS Texas, Johnson & Johnson Innovation read bio»

Agenda:
| | |
| --- | --- |
| 10:00 AM | | Registration Opens |
| 10:15 AM | | Big Pharma's Gut Feeling on the Human Micorbiome: |
|   | - Exploring the spectrum of Microbiome-based Therapeutics |
| 11:00 AM | | Insights from the Front Lines of Microbiome Innovation |
| 11:45 AM | | Lunch |
| 12:30 PM | | QuickFire Challenge Pitches: |
|   | - Hear new promising ideas from innovators across the microbiome field |
| 1:30 PM | | Networking Break |
|   | - JLABS @ TMC Tour |
| 2:00 PM | | Taking the Leap: Moving from Microbiome Concept to Product |
| 3:15 PM | | Networking Reception & Winners Announced |
| 5:00 PM | | Program Close |
Fees:
$35 | General Public
$20 | Student/Academic
$45 | At the door

Speaker's Biographies:

Dirk Gevers, Ph.D. | Global Head, Janssen Human Microbiome Institute, Janssen R&D
Dirk Gevers, Ph.D., is Global Head of the Janssen Human Microbiome Institute (JHMI), where he leads efforts to expand scientific understanding and capabilities in this emerging area of science. Previously, Dirk was Senior Group Leader of Microbial Systems and Communities at the Broad Institute of MIT and Harvard, serving as a scientific liaison among various organizational components, including the institute's data generation platforms and both clinical and analytical collaborators on microbiome-related projects. Dirk's research included the characterization of the microbial imbalance associated with diseases such as Crohn's disease, type 1 diabetes and colorectal cancer. He was also involved with the National Institutes of Health Human Microbiome Project, holding a leading role in the Data Analysis Working Group. Dirk received his Ph.D. in biochemistry from Ghent University (UGent), Belgium, and completed postdoctoral training at UGent and the Massachusetts Institute of Technology in bioinformatics, comparative and evolutionary genome analysis and microbial ecology.
Connect with Dirk: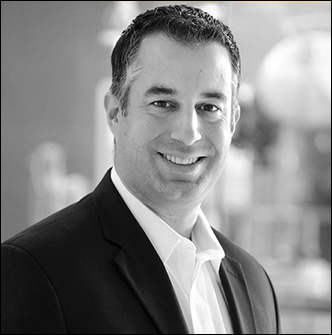 Joseph F. Petrosino, Ph.D. | Professor & Interim Chair, Baylor College of Medicine
Dr. Petrosino is a Professor and Interim Chairman of Molecular Virology and Microbiology at Baylor College of Medicine, where he also holds joint appointments in the Human Genome Sequencing Center and the department of ophthalmology. He received his Ph.D. from Baylor College of Medicine in 1998 and remained at Baylor for postdoctoral training in the Department of Molecular and Human Genetics until 2004 when he joined the Department of Molecular Virology and Microbiology at Baylor. Dr. Petrosino was a principal investigator for the NIH Common Fund Human Microbiome Project. In 2011, he established the Alkek Center for Metagenomics and Microbiome Research (CMMR), with its mission to develop and implement advanced technologies to understand how the microbiome impacts health and disease and translate this knowledge for better therapeutics and diagnostics. Over the past five years, the CMMR has established over 300 microbiome-related projects with over 180 collaborators worldwide. In 2013, Dr. Petrosino founded Diversigen, a BCM Technologies start-up where the robust pipelines built in the CMMR have been commercialized to support biotech and pharmaceutical company needs in the microbiome and metagenomics-related arenas. He has contributed to more than 80 peer-reviewed microbiome studies, and his achievements in the microbiome arena led him to be named an American Society for Microbiology Distinguished lecturer.
Connect with Joseph: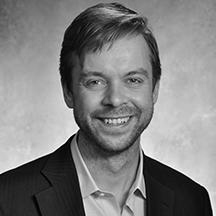 Jack Gilbert | Director of the Microbiome Center, University of Chicago
Dr. Gilbert is the Director of the Microbiome Center and a Professor of Surgery at the University of Chicago. He is also Group Leader for Microbial Ecology at Argonne National Laboratory, Research Associate at the Field Museum of Natural History, Scientific Fellow at the Marine Biological Laboratory, and the Yeoh Ghim Seng Visiting Professorship in Surgery at the National University of Singapore. Dr. Gilbert uses molecular analysis to test fundamental hypotheses in microbial ecology. He has authored more than 250 peer reviewed publications and book chapters on metagenomics and approaches to ecosystem ecology. He is the founding Editor in Chief of mSystems journal. In 2014 he was recognized on Crain's Business Chicago's 40 Under 40 List, and in 2015 he was listed as one of the 50 most influential scientists by Business Insider, and in the Brilliant Ten by Popular Scientist. In 2016 he won the Altemeier Prize from the Surgical Infection Society and the WH Pierce Prize from the Society for Applied Microbiology for research excellence. Dr. Gilbert earned his Ph.D. from Unilever and Nottingham University, UK in 2002, and received his postdoctoral training at Queens University, Canada.
Connect with Jack: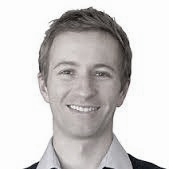 Dan Knights | Assistant Professor, University of Minnesota
Dr. Knights is an assistant professor in the Department of Computer Science and Engineering and the Biotechnology Institute at the University of Minnesota. Dan received his Ph.D. from the University of Colorado in Computer Science, followed by a post-doctoral fellowship at Harvard Medical School. In his multidisciplinary research lab, Dan combines expertise in machine learning and biology to study gut microbes and disease. Even as an early-career scientist, Dan has co-authored over 50 highly cited articles in top multidisciplinary journals. In 2015 he was named a McKnight Land-Grant Professor by the University of Minnesota. His lab is building a next-generation informatics pipeline for microbiome-targeted drug discovery, linking molecular nutrition and microbial activity to clinically relevant bacterial products. In 2016 Dan along with colleagues from the University of Minnesota Genomics Center founded CoreBiome, a microbiome analysis company bringing together cutting-edge machine learning and genomics.
Connect with Dan: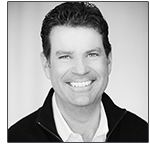 Tom Luby | Head of JLABS Texas, Johnson & Johnson Innovation                  
Tom is the new Head of JLABS, Texas. Previously, Tom was the Senior Director of New Ventures at Johnson & Johnson Innovation, Boston where he focused primarily on cardiovascular & metabolic; infectious diseases and Vaccines; and neurobiology. Prior to joining the Johnson & Johnson Family of Companies, Tom was the Sr. Director of Research Ventures at Shire Human Genetic Therapies. In this position, Tom played a central role in the evaluation, diligence, and deal processes across a number of successful early-stage investments in the rare disease space. He was member of the BOD at Armagen Technologies, led the collaboration with Nimbus Discovery, and was instrumental in establishing and leading the alliance that Shire put in place with Atlas Venture. Prior to this, Tom held a variety of research and development roles in both start-up and mid-sized biotech. He has worked on multiple discovery through Phase II programs in infectious disease, oncology, immunotherapy, and monogenetic disorders. His experience includes pre-clinical development, early-stage portfolio oversight, licensing, due diligence, company formation, alliance management, and key opinion leader outreach. Tom received his BS in Biology from State University of New York, his Ph.D. in Immunology from Tufts University, and was a post-doctoral fellow in yeast genetics at Harvard School of Public Health.    
Connect with Tom: 


Location:
JLABS @ TMC
John P. McGovern Campus
2450 Holcombe Blvd, Suite J
Houston, TX 77021

Parking Information:
Please park in the self parking areas of the McGovern Campus. Grab a Token at the gate and bring it to the event space. We encourage carpooling and using the TMC shuttles.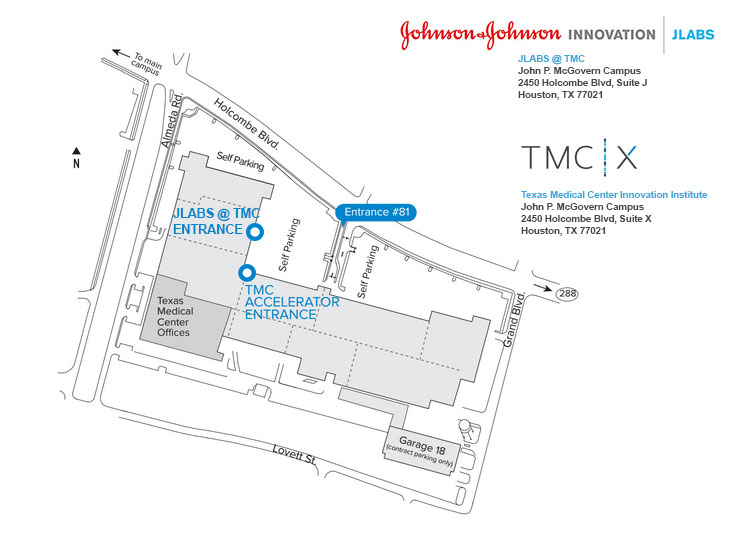 Have questions about Bugs, Drugs & Beyond: Targeting the Microbiome to Transform Healthcare ?
Contact JLABS @ TMC
When & Where

JLABS @ TMC
John P. McGovern Campus
2450 Holcombe Blvd, Suite J
Houston, TX 77021


Wednesday, March 1, 2017 from 10:00 AM to 5:00 PM (CST)
Add to my calendar
Organizer
Johnson & Johnson Innovation, JLABS (JLABS) is a global network of open innovation ecosystems, enabling and empowering innovators to create and accelerate the delivery of life-saving, life-enhancing health and wellness solutions to patients around the world. JLABS achieves this by providing the optimal environment for emerging companies to catalyze growth and optimize their research and development by opening them to vital industry connections, delivering entrepreneurial programs and providing a capital-efficient, flexible platform where they can transform the scientific discoveries of today into the breakthrough healthcare solutions of tomorrow. At JLABS we value great ideas and are passionate about removing obstacles to success to help innovators unleash the potential of their early scientific discoveries. JLABS is a no-strings-attached model, which means entrepreneurs are free to develop their science while holding on to their intellectual property. JLABS is open to entrepreneurs across a broad healthcare spectrum including pharmaceutical, medical device, consumer and digital health sectors. The JLABS flagship opened in 2012 in San Diego at Janssen's West Coast Research Center, and since then has grown to eight locations including the Bay Area, Boston & Lowell, MA, Houston, Toronto and a ninth location, New York City, launching in 2018. For more information please visit jlabs.jnjinnovation.com.