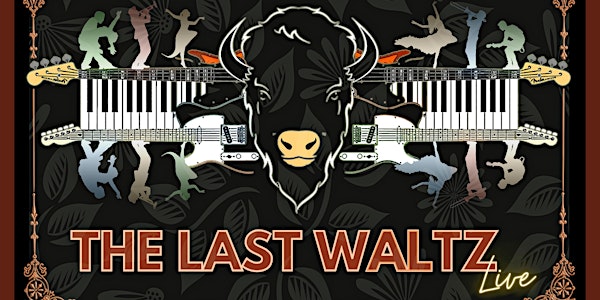 Buffalo's 'The Last Waltz' Live at Asbury Hall
ALL AGES
The Sportsmen's Americana Foundation and Babeville
Buffalo's 'The Last Waltz' Live in Asbury Hall
When and where
Location
Asbury Hall at Babeville 341 Delaware Avenue Buffalo, NY 14202
About this event
The Sportsmen's Americana Music Foundation and Babeville present the 5th Annual reenactment of "The Last Waltz" featuring talent from the Buffalo area. This year's encore presentation will be an "Extended Version" and will include songs and performances that were presented in the 1976 concert but did not make the final film version.
The cast is as follows: Doug Yeomans is Robbie Robertson, the band leader for the concert. The rest of The Band are: Jim Whitford as Rick Danko, Pete Holquin as Levon Helm, Ron Davis as Garth Hudson and Jim Beishline as Richard Manuel.
Special guests for the evening will include Buck Quigley, Tom Makar, Dan Delano, Jerry Hall, Alex McArthur, Rod Nickson, Joyce Wilson Nixon, Michael McGuire, Janice Mitchell,  Leah Zicari, Ted Cacciatore, Eric Crittenden, Frank Grizanti, Joelle Labert, Mark Norris, Bill Smith, Matt Harris, Tim Clarke, Al Jaenecki, Harry Fackelman, Phil Knoerzer and The Brothers Blue; Charlie Coughlin, Matt Sperber and Ben Haravitch.
Please note: This event will be presented in accordance with applicable public health requirements and considerations as of the date of the event; which could include changes to capacity, attendance prerequisites, procedures, and other protective measures per government and venue policies. Currently we recommend masks, especially if unvaccinated