Buffalo Gals | Black Hills - March Round-Up

Tuesday, March 22, 2016 from 5:30 PM to 7:30 PM (MDT)
Event Details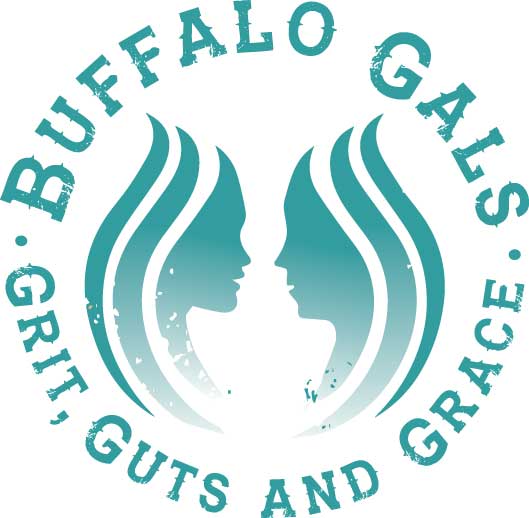 Oh Buffalo Gals won't you come out and play with us at our March Round-Up?
We are championing Front Porch Coalition and celebrating a open house for Buffalo Gal Lori Barnett the new owner of VIP Properties! 
Great food, drinks and a fantastic opportunity to connect withgals with grit, guts and glimmering grace!
Bring your Gal Pals - this is going to be fun!
Be sure to RSVP - there is limited space!
Special Thank You to all the volunteers, contributors, sponsors and participants at the 2016 International Women's Day Celebration we attracted more than 280 gals and had an extraordinary time.
THANK YOU!
Buffalo Gals is seeking volunteers for hospitality, registration, set-up and clean-up, please send an email to annie@buffalogals.us if you are interested in volunteering or sponsoring future Buffalo Gal Round-Ups!
Moms - Buffalo Gals now has DAY CARE!
With growth comes great possibilities! It is our pleasure to announce that Buffalo Gals in coordination with Venture Kids University is now offering child care during our monthly Round- Ups!
We understand the demands of work, family, and the love for Buffalo Gals. So, we have a wonderful opportunity for you! Venture Kids University is a new state of the art daycare/preschool owned by one of the Buffalo Gals, they are sponsoring care for our Round- Ups. Sound amazing? It is!
Here is how you can sign up! Simply call (605) 208-KIDS two days prior to the event and tell them you are signing up for Buffalo Gals adventure night. Reserve your child's spot with their name, age, and your phone number. Care will be provided from 5 - 8 p.m. the night of the Round-Up. Oh, and you can like their Facebook page and tell your friends about Venture Kids University too!
The Front Porch Coalition was created after an informal meeting on March 2, 2001 in Rapid City of more than 50 people who wanted to do something about the problem of suicide. Today, the Coalition is a leader–locally, statewide, and nationally–in a movement that is gaining momentum in preventing suicide one community at a time, one person at a time. It is the only agency in West River solely devoted to suicide prevention.
The Coalition's work has been central to bringing the prevalence of suicide–the number two killer of people ages 15-34 and the number six killer of people all ages in South Dakota –to the attention of the public, community leaders, and lawmakers.
The Front Porch Coalition is guided by five goals, which are based on the National Strategy for Suicide Prevention and the South Dakota Strategy for Suicide Prevention:
1) Provide education at every level about suicide prevention and its causes.
2) Improve services to survivors of suicide (people who have lost a loved one to suicide). 
3) Facilitate collaboration among caregivers who work in mental health and suicide prevention and treatment to reduce suicide and the impact of its causes.
4) Create public awareness of the incidence of suicide to prevent suicide, reduce the impact of its causes, and improve the support to survivors of suicide. 
5) Create public awareness on the need for mental health care that will effectively create appropriate help-seeking behaviors that will reduce the incidence of suicide.
When & Where

VIP Properties
909 St. Joseph St
7th Floor Turnac Towers
Rapid City, SD 57701


Tuesday, March 22, 2016 from 5:30 PM to 7:30 PM (MDT)
Add to my calendar
Organizer
Buffalo Gals
Buffalo Gals - We have Grit, Guts, and Glimmering Grace. We are committed to creating a culture of excellence. We have vision, persistence and tenacity. We are the torchbearers. We are champions of women. We are committed to taking care of one another, standing up for one another, and supporting one another's dreams and goals.
We draw upon a pioneering spirit to forge opportunities for a better way forward, always honoring those who have gone before us and encouraging and being of service to those who are coming with us and after us.
Buffalo Gals is a community collaboration initiative of the FUSION Foundation with a mission of creating a culture for excellence and discovering new co-creative community leadership models o
The FUSION Foundation serves individuals and organizations who desire to be the change they wish to see in the world.
Mission and Vision Statement:
The FUSION Foundation is a 501c3 community organization focused on educating, empowering and inspiring local actions with a global vision. Our goal is to transform communities of conflict into communities of collaboration and creativity using the tools of the heart with stories - to build bridges matching needs with resources and resources with needs in our communities. 
The FUSION Foundation connects ancient wisdom with emergent needs to educate, empower and inspire individuals to bring forth a thriving, just, sustainable local communities in a global world.
Buffalo Gals | Black Hills - March Round-Up