Buffalo Gals | Black Hills - April Round-Up

Tuesday, April 26, 2016 from 5:30 PM to 7:30 PM (MDT)
Event Details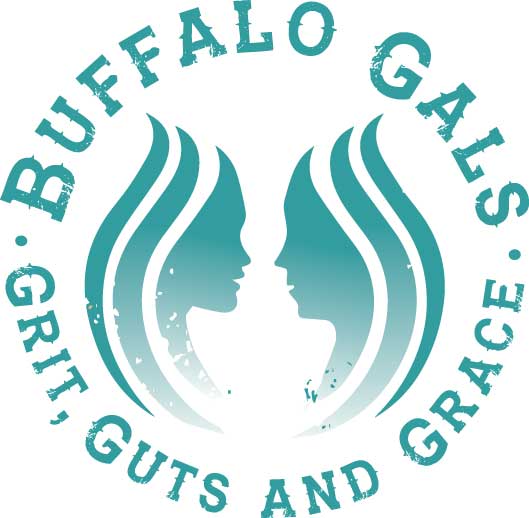 Oh Buffalo Gals won't you come out and play with us at our April Round-Up?
We are championing The Dance Center with a Mother Daughter Dance. Sons, nephews, nieces, aunts, Grandmothers and friends are all welcome too! 

Great food, punch and a fantastic opportunity to connect with gals with grit, guts and glimmering grace!
Bring everyone - this is going to be fun!
Be sure to RSVP!
Since children will be part of the Round Up this month, day care will not be provided. The day care service provided by Venture Kids University will be available again in May!
THANK YOU Venture Kids University!
Buffalo Gals is seeking volunteers for hospitality, registration, set-up and clean-up, please send an email to annie@buffalogals.us if you are interested in volunteering or sponsoring future Buffalo Gal Round-Ups!
The Dance Center
The mission of The Dance Center is to support the Black Hills area community in
developing essential life skills through the art of dance.
Using dance as a tool for people to increase physical and emotional well­being, excel in
academics, break down social barriers, cooperate with the opposite gender, learn about
honor and respect, treat others carefully, improve self­confidence, communicate and
cooperate, appreciate the world's cultural diversity and accept others even if they are
different.
The specific objectives and purposes of The Dance Center shall be:
1. To offer sponsorships for students who might otherwise not be able to afford
lessons;
2. To provide instruction in both partnering and non­partnering dance forms for the
entire family and for students of all ages;
3. To directly engage in and to provide facilities for others to engage in the promotion
of the arts;
4. To sponsor special events and performances by Terpsichore Dance Troupe, The
Dance Center's Performance Group as well as by other community performing
groups;
5. To expand training opportunities in the Black Hills by offering master classes taught
by guest artists and choreographers from other parts of the state and country;
6. To teach the history and heritage of all forms of dance.
7. To provide lifelong learning opportunities for seniors capable of various degrees of
mobility; and
8. To promote health and flexibility.
When & Where

Gotta Dance
412 Oshkosh Street
Rapid City, SD 57701


Tuesday, April 26, 2016 from 5:30 PM to 7:30 PM (MDT)
Add to my calendar
Organizer
Buffalo Gals - We have Grit, Guts, and Glimmering Grace. We are committed to creating a culture of excellence. We have vision, persistence and tenacity. We are the torchbearers. We are champions of women. We are committed to taking care of one another, standing up for one another, and supporting one another's dreams and goals.
We draw upon a pioneering spirit to forge opportunities for a better way forward, always honoring those who have gone before us and encouraging and being of service to those who are coming with us and after us.
Buffalo Gals is a community collaboration initiative of the FUSION Foundation with a mission of creating a culture for excellence and discovering new co-creative community leadership models o
The FUSION Foundation serves individuals and organizations who desire to be the change they wish to see in the world.
Mission and Vision Statement:
The FUSION Foundation is a 501c3 community organization focused on educating, empowering and inspiring local actions with a global vision. Our goal is to transform communities of conflict into communities of collaboration and creativity using the tools of the heart with stories - to build bridges matching needs with resources and resources with needs in our communities. 
The FUSION Foundation connects ancient wisdom with emergent needs to educate, empower and inspire individuals to bring forth a thriving, just, sustainable local communities in a global world.
Buffalo Gals | Black Hills - April Round-Up