Budweiser Burger Battle Produced By ALIVE

Sunday, August 2, 2015 from 12:00 PM to 4:00 PM (CDT)
Event Details

Budweiser Burger Battle Produced By ALIVE

Don't miss the Budweiser Burger Battle produced by ALIVE when it returns to Downtown St. Louis on Sunday, Aug. 2, 2015! Descending on Kaufmann Park next to Soldiers Memorial Military Museum, this (free!) ultimate burger challenge pits 10 St. Louis chefs against each other in the ultimate burger cook-off. After savoring 10 sliders from our local contenders, wash them down with cold drinks and look on as our panel of judges decides the fate of these chefs in the ultimate taste test. Budweiser Burger Battle attendees can also look forward to showing off your skills in the Yelp Game Zone and enjoying live music from our stellar lineup.
One of our judges this year will be a lucky ALIVE reader! Stay tuned for an exciting social media contest where we will be choosing a judge.

RSVP in advance for free entry! This event is open to the public and family friendly. Purchase tickets in advance and save up to $30.

TICKET BREAKDOWN
1 Entry Wristband: FREE w/ RSVP in advance here or $5 at the door
3 Burger Tasting Tickets: $15.00
5 Burger Tasting Tickets: $20.00 (discount!)
10 Burger Tasting Tickets: $37.50 (discount!)
20 Burger Tasting Tickets: $70.00 (discount!)


Tickets and entry on site will be $5.00 each. Purchase in advance for a discount.

Wristband = Entry
1 Burger Tasting Ticket = 1 Mini Slider Burger from a competing chef.

JOIN THE CONVERSATION
Find ALIVE on social media at @ALIVEMagSTL.
We love to share and retweet!
RSVP and invite friends on Facebook HERE.

MEET OUR COMPETING CHEFS
Matt Galati of The Dam
Zach Rice of Three Monkey's
Mike Johnson of Sugarfire Smokehouse
Jack W. MacMurray III of Joe Buck's Downtown
Laura Borghardt of Stacked
Anthony Ellerson of The Kitchen Sink
Carl Hazel III of Scottish Arms
Mathew Unger of Mathew's Kitchen
Dave Kirkland of Cafe Osage  
Brian Durbin of Bishop's Post 
Don't forget to purchase your burger tasting tickets! They will be $5.00 each on-site!

MEET OUR PARTNERS
ALIVE
Budweiser
Devil's Cut
Downtown Partnership
The Dam
Three Monkey's
Sugarfire Smokehouse
Joe Buck's
Stacked
The Kitchen Sink
Bishop's Post
Cafe Osage
Scottish Arms
Mathew's Kitchen
St. Louis Earth Day
MEET OUR ENTERTAINMENT
Dogtown Allstars!
MEET OUR JUDGES
Nancy Stiles of Feast Magazine
Katie Lee Collier of Katie's Pizza and Pasta Osteria
Nikki Franklin of TalentPlus Entertainment
James Lesch of Vital VOICE
Sam Pratt of Dive Bars 2 Five Stars
Lindsay Van Quaethem of Downtown St. Louis (Downtown Partnership)
Sara Berkowitz of Do 314
Aaron Blackwell of Yelp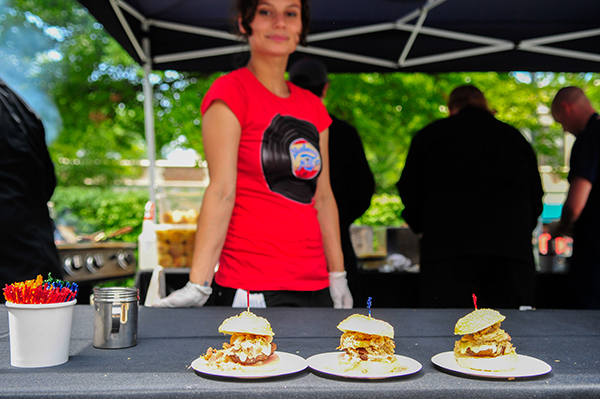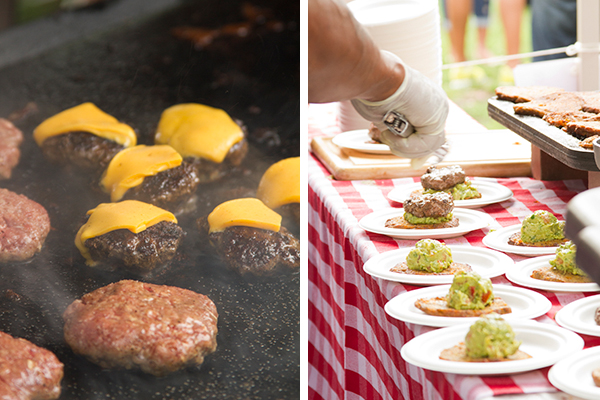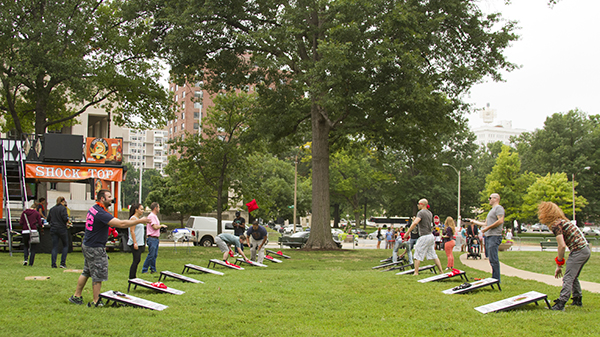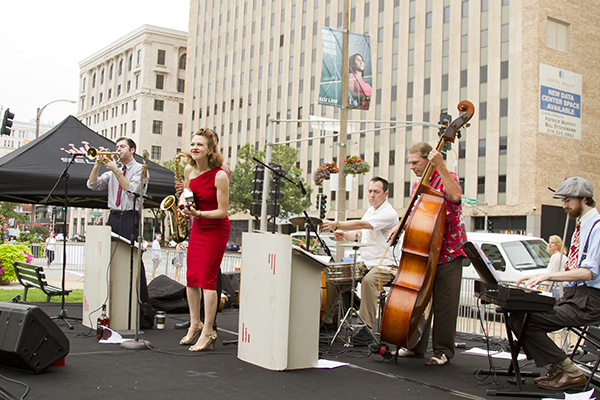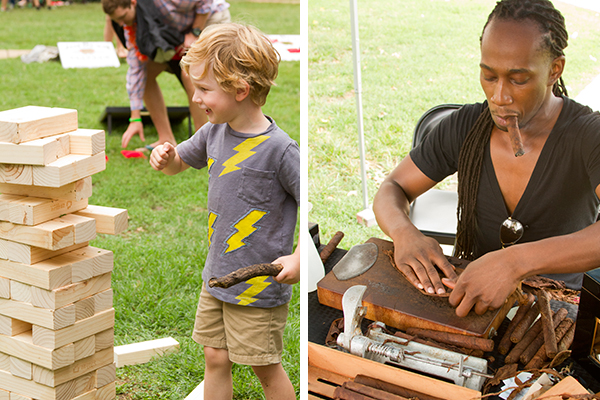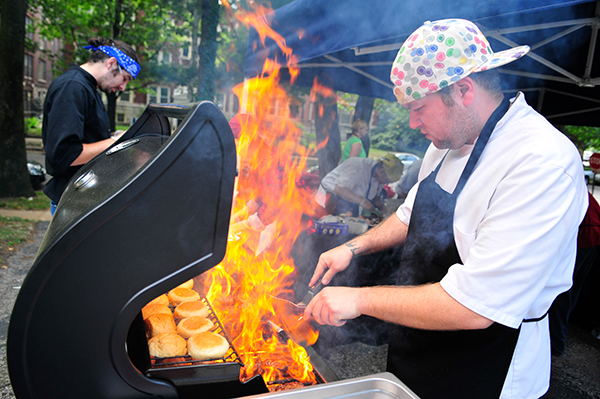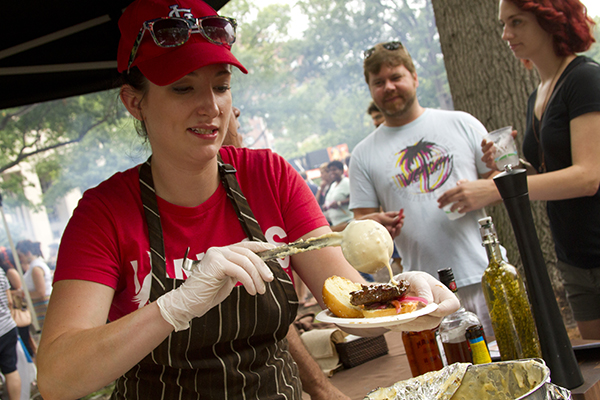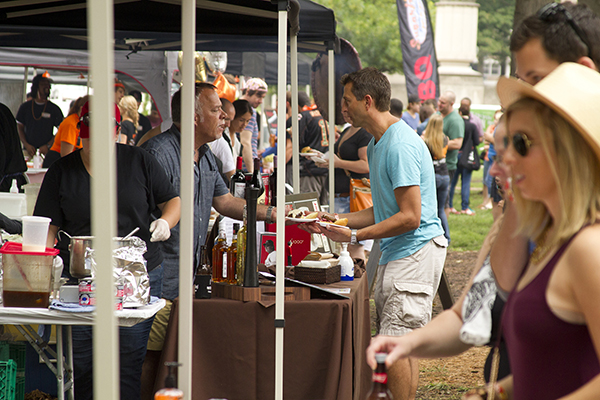 When & Where

Kaufmann Park at Soldiers Memorial
Kaufmann Park at Soldiers Memorial
1315 Chestnut Street
St. Louis , MO 63103


Sunday, August 2, 2015 from 12:00 PM to 4:00 PM (CDT)
Add to my calendar
Organizer
ALIVE Media Group was founded in October 2002 with the launch of ALIVE Magazine. Started by St. Louis entrepreneurs, the publication aimed to fill a gap in the media landscape, which lacked a magazine providing relevant lifestyle, fashion and culture content to local readers.
With its fresh editorial approach, surprise celebrity covers and eye-catching design, ALIVE quickly become a must-read for St. Louisans looking for the latest information on fashion, entertainment, culture, dining, nightlife, wedding planning and home design. After two years of publishing, ALIVE launched its events division and began producing some of the highest quality and well-attended events in the community. We now produce monthly issue launch parties, custom events for clients and other events for specific segments of our audience. And, with a passion for giving back to St. Louis causes, we incorporate local nonprofits and charities into each of our events.