Budtender Fight Club : Cannabis Education November 19th
Description
Do you want to WORK in the cannabis industry or do you want to UPGRADE your budtender skills?
BUDTENDER FIGHT CLUB : Cannabis Education
Sunday November 19th 1-5PM
LEARN:
Canna Somm: How To Be A Cannabis Connoisseur
Rob Ruckus: RSO & Budtending Basics
Qualcan: Edible Infusion Techniques
WIN:
Cannabis Paraphernalia
GET:
Certificate Of Completion
Limited Tickets: BudtenderFightClub.com
Presale: $20 Day Of Event: $40
Address: 2550 South Rainbow Blvd Suite 11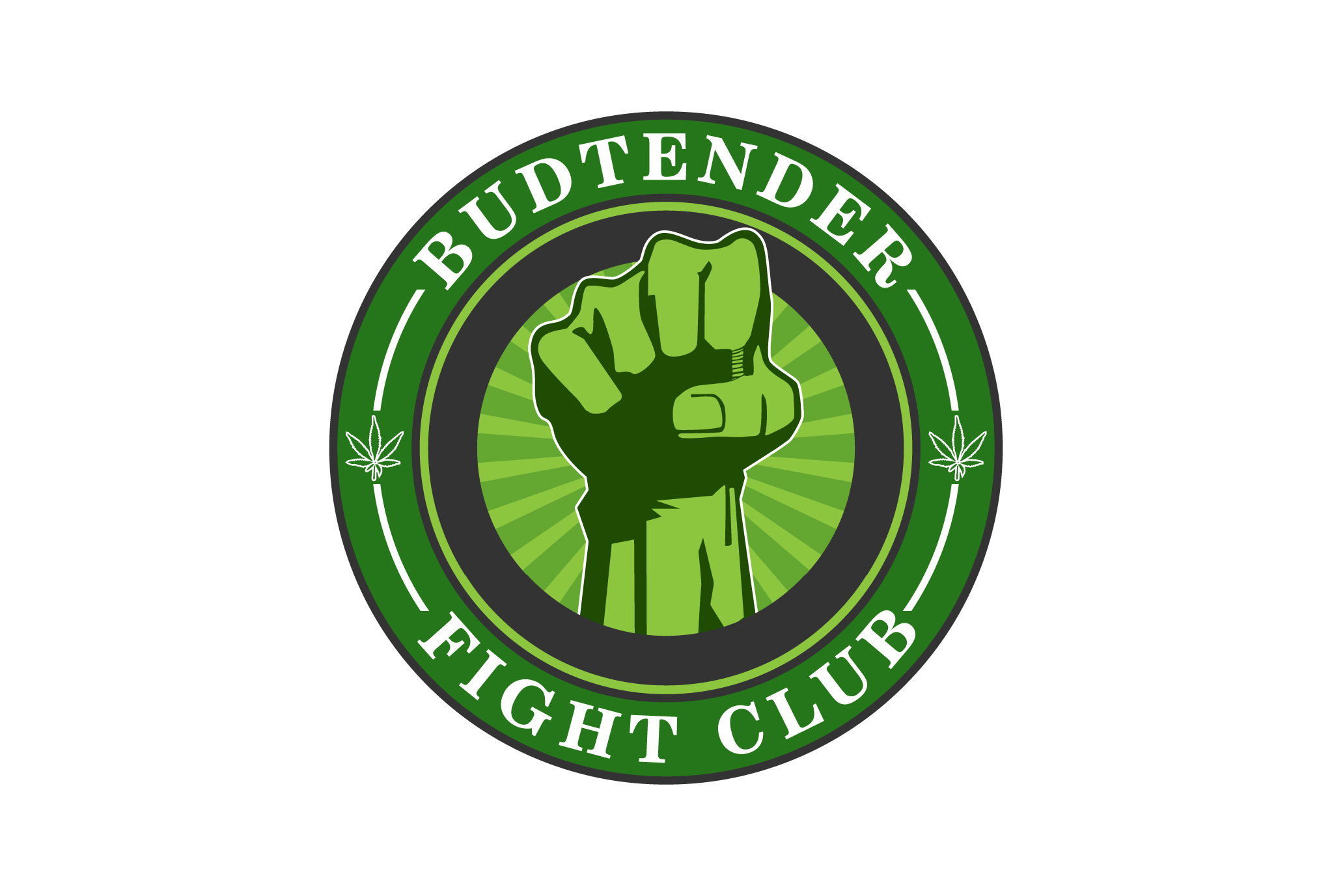 BONUS GIFT : WE SEND YOU JOB LEADS VIA EMAIL ALL THE TIME, MANY OF THEM ONLY TO BFC MEMBERS & ALL STUDENTS GET A 20% OFF DISPENSARY COUPON FOR All Purchases
Prizes:

Vapium


If you are planning to use your vaporizer in the shower after a long day out on the boat at Lake Mead, this is the unit for you. As you are watching your Red Bull TV snowboarding competition, this is the rugged vaporizer you need for extreme weather condition sports, so get off the couch and go grab one. Vibration function and a phone app with temperature control make the Vapium Summit your new best friend.
Retail: $149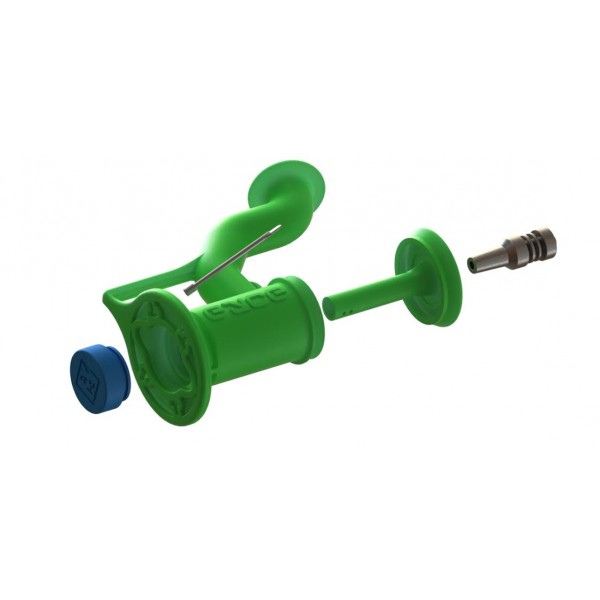 Eyce Silicone Dab Rig & Nail & Dab Tools
A durable dab rig made of silicone you can run through the dishwasher. Afraid your buddy is going to break your piece, not with this one. Feel free to drop it.
Retail: $80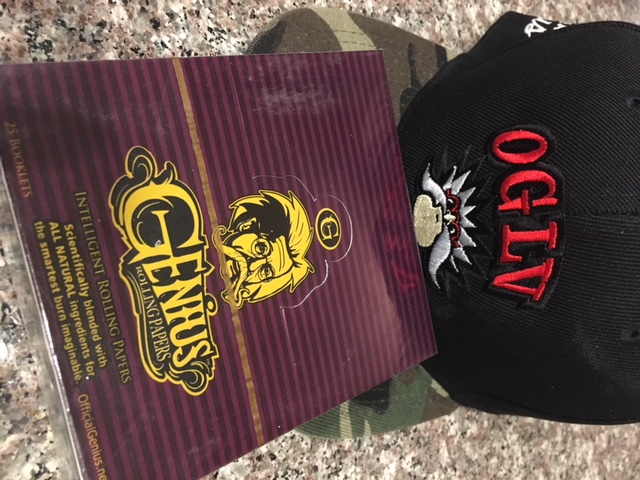 Official Genius Package Of Hat & Box Of Rolling Papers
http://www.officiallygenius.com/index.html
Retail: $60


Instructors This Class:
Rob Ruckus : RSO
RSO Advocate and INYO Dispensary Budtender, google his name and countless nuggets of wisdom and fun come up. Prepare to be educated and entertained.http://www.aetv.com/shows/bad-ink/cast/rob-ruckus
Ryan Bondhus : The Dispensary CannaSomm
http://www.thedispensarynv.com
Ryan was born in Colorado Springs, CO but left with his family when he was very young. Ryan and his family moved to Coquimbo, Chile for a brief time before Ryan found himself in Las Vegas. Ryan became a professional dancer and model for about six years after arriving in Nevada. After touring the world, Ryan decided to reside in Las Vegas; focusing on building roots and setting down. Ryan began working for a fine dining restaurant in Las Vegas and became, what those who know him would call, obsessed with cannabis. Combining his gaining knowledge from years of wine classes, with his increasing years of cannabis tasting, reviewing and cultivating landed him the name "the Canna Somm".
In 2009 Ryan landed a job with Jolly Green Meds, a premier cannabis dispensary. This Las Vegas dispensary was raided and Ryan was arrested in the process with 5 other cannabis workers later named, "the J.G.M. Six". During the next four years while the case was going on Ryan continued his patient grow and studied everything about cannabis from lineage, law, cultivation and advocacy. Taking his love of the arts Ryan accepted an apprenticeship as a tattoo artist and was able to freely work and continue seeking rare and fine cannabis. During this time Ryan received a call from his attorney that would change his life. His case was dismissed. It was finally over.
Taking everything he learned over his life Ryan the Canna Somm began looking for his spot in the one industry he loves. Cannabis. Along with his wife and cannabis figure Addie Martin they started what became a popular YouTube show called Bake N Wake Review carrying multiple sponsors and networks. This duo was later picked up by The Dispensary group which is where they can be found today.
Qualcan : Edibles Infusion Techniques
Dominant edibles manufacturer in Nevada with their lovely selection of medicated items for consumers. Prepare to learn and be entertained.
https://www.facebook.com/QualCanLV/
Budtender Fight Club Referee : Jason Sturtsman, Owner Hope Production
Why: Because you deserve an inexpensive way to get into the cannabis industry without paying $100s of dollars for a course. Many people already in the cannabis industry attend these classes to upgrade their knowledge or make a switch into a different part of the cannabis industry. This course is taught by instructors who are actually in the trenches working directly witht the plant and patients in Nevada. Every month expect new material and presenters, who are here to help you grow and improve your knowledge base so you can assist others. Always fun. Leave with prizes & information to change your life.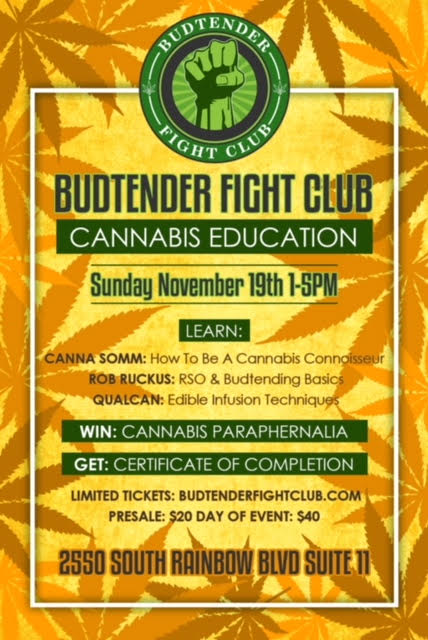 Budtender Fight Club Hats - $30 At The Event - VIP Ticket Deal Saves You $10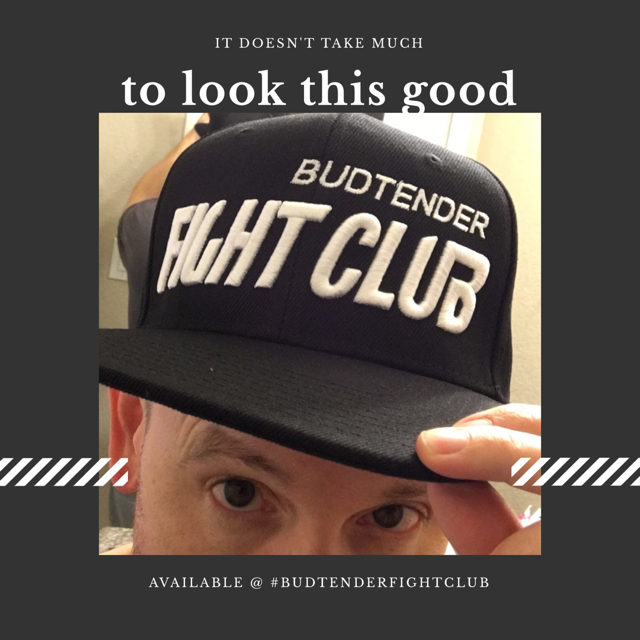 Student Testimonials:
I enjoyed the class. Look forward to more! - A. L.
I had an incredible time today. I learned more about terpenes that I didn't know and a ton about cultivation! - T.M.
Good class. Very informative. Thank you. - D. C.
I'm so humbled and honored to be in the same room with such amazing, knowledgeable beautiful people - M.I.
Great class! So glad I was able to attend!!! :) Thanks for all the great information - S. S.
Awesome class. So much valuable information. I feel so much more confident in my cannabis knowledge. Can't wait to share with all my new patients. Thanks guys… - M.M.
I just wanted to take this time to send you a little thank you email. I have attended all the "fight Club" meetings so far and have found the information and connections made through them to be invaluable - A.M.
Click To Watch The Budtender Fight Club You Tube Video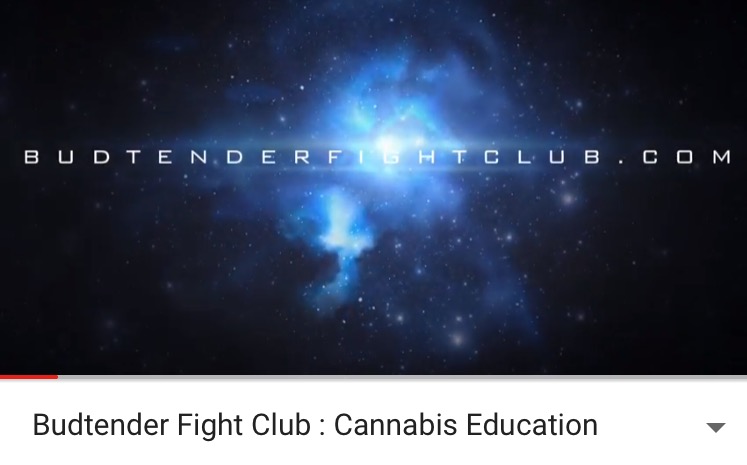 Rules of Budtender Fight Club:
1st RULE: You do talk about BUDTENDER FIGHT CLUB and what you learned today.
2nd RULE: You DO talk about BUDTENDER FIGHT CLUB.
3rd RULE: If someone says "stop" or goes limp, taps out the Budtender fight is over.
4th RULE: Only two people to a fight.
5th RULE: One fight at a time.
6th RULE: Shirts & shoes required.
7th RULE: Fights will go on as long as they have to.
8th RULE: If this is your first night at Budtender FIGHT CLUB, you HAVE to fight.
FAQs
Are there ID or minimum age requirements to enter the event?
18 and over please
How can I contact the organizer with any questions?
Please send an email to JasonSturtsman@gmail.com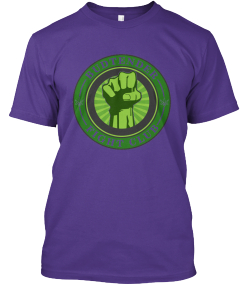 Budtender Fight Club : Cannabis Educa...
$22.99
We partnered with Teespring to create some awesome merchandise for this event. Show your support and look good wearing it. Check it out!