Description
Budgeting Basics
Presented by Financial Education at Redstone Federal Credit Union
Description:
Everyone wants control over their financial lives, but how do we get it? In one word: budget. It's the most powerful weapon to have a more secure future.
Workshop Expectations:
- Budgeting guidelines and principles
- Prioritizing your expenses
- Optimizing your savings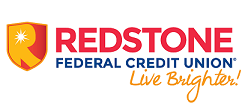 This credit union is federally insured by the National Credit Union Administration.
Must be an RFCU® member to obtain any product or service. Must be eligible for membership and open a share savings account to join RFCU. A $5 minimum deposit is required to open a share savings account and must be maintained in a share savings account at all times. Other restrictions may apply.