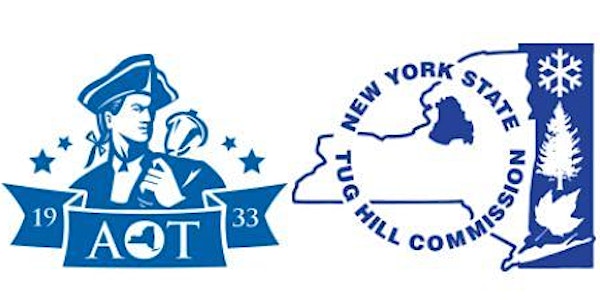 Budgeting and Accounting Training for Small Towns
Instructor Laird Petrie will provide two-day, comprehensive training on town governments financial requirements and regulations.
When and where
Location
Tailwater Lodge Altmar, Tapestry Collection by Hilton 52 Pulaski Street Altmar, NY 13302
About this event
Day One is designed to cover topics that will be beneficial for elected town officials as well as bookkeepers, accountants and comptrollers.
Day Two is designed to assist town bookkeepers, accountants and comptrollers to record day to day financial transactions and generate necessary financial reports to the town board and outside agencies.
Cost:
$75 for a one-day registration; $125 for a two-day registration. Day One includes coffee break in the morning and a deli lunch buffet. Day Two includes continental breakfast and a plated lunch. Materials also included.
No refunds.
Register no later than November 14. We encourage people to register early, as space is limited!
Questions? Call the Tug Hill Commission, (315) 785-2380.
Accommodations:
Tailwater Lodge has reserved 10 rooms November 29-30 at $101 per night plus tax for attendees. Click Book Now at http://www.tailwaterlodge.com and use Group Code NYSTHC. Rooms must be booked by November 18 to receive discounted rate. Guests can also call the hotel directly at (315) 298-3434, use Group Code NYSTHC.
Instructor: Laird Petrie
Description:
New York State laws require local governments to adopt annual budgets that establish appropriations as a means of providing control over amounts that may be expended. The Office of State Comptroller (OSC) requires local governments to utilize an accounting system that provides for the integration of the annual budget into the accounting records to provide control over authorized expenditures. In addition, local government accounting systems must be operated on a fund basis allowing for a segregation of revenues and expenditures intended to carry on specific governmental activities or attain certain objectives in accordance with special regulations, restrictions or limitations. For these reasons, it is imperative that officials responsible for developing budgets and maintaining accounting records are knowledgeable about these regulations and restrictions.
Because towns often contain villages and special districts within their boundaries which constitute separate tax bases, their budgets and accounting systems are significantly more complex than that of other local governments. Accounting schools offered by OSC are open to officials from all classes of local governments and school districts and therefore these schools adopt a "one-size fits all" approach to teach budgeting and accounting to attendees that generally have vastly different budgeting and accounting requirements. As a result, it is difficult for instructors to focus on the needs of one type of local government such as a town. This two-day training is designed specifically to address the unique budgeting and accounting needs of towns.
Due to the large amount of material that will be presented and the short amount of time available to present it in, bookkeepers and accountants should possess a basic knowledge of double-entry accounting. However, upon registering for this training, basic double-entry accounting reference material can be provided in advance of the training to assist in obtaining this prerequisite. A more comprehensive training manual will be provided to all attendees at the beginning of Day One.
Note: Although this training is designed to meet the unique budgeting and accounting needs of towns, much of what will be covered will also be applicable to the budgeting and accounting needs of villages.
Training Schedule:
Day One: 9:00 a.m. to 5:00 p.m. with one hour lunch and scheduled breaks
Overview of the accounting system required by OSC; Various funds and their purpose; The Uniform System of Accounts (USA) required by OSC; The annual budget process (developing, adopting and monitoring) Town-wide vs Part-town revenues and expenditures; Tax Cap filing and compliance; Effective fund balance management; Reserve funds.
Day Two: 8:00 a.m. to 4:00 p.m. with one hour lunch and scheduled breaks
Required journals and ledgers; Budget entries; Cash disbursement entries, Audited vouchers and approved abstracts, Payrolls, Other; Cash receipt entries (various revenue sources); Interfund entries (loans and transfers); Reserve fund entries, Capital project entries; Debt payment entries; Closing entries; Filing the Annual Update Document (AUD) with OSC
Directions for booking online reservations:
• www.tailwaterlodge.com
• Click Book Now (upper right corner)
• Edit Arrival/Departure dates (valid November 29-30, 2022)
• Number of rooms/guests
• Click Special Rates button
• Group Code: NYSTHC
• Click Update
• The Group Rate of $101 per night will appear for reservations. Guests must reserve the room with a credit card. A card will be authorized upon arrival for the full amount, plus incidentals and will not get charged until day of departure. All rooms must be booked by November 18, 2022 receive the discounted rate.
Guests can also call the hotel direct at (315) 298-3434 and give the agent the Group Code (NYSTHC).
Guest check-in is 3:00pm and guest check-out is 11:00am.
Hotel Amenities: Restaurant and lounge, indoor pool, large outdoor hot tub, full-service spa, various indoor and outdoor games, hiking trail and fitness center! Enjoy
To book Spa Appointments: https://go.booker.com/location/Tailwater/service-menu
Cancellation: If you need to cancel your reservation, it must be done 24-hours prior to the day of arrival. No shows or cancels will be charge one night room and tax.